Gaussin road trucks will be designed by Pininfarina
Gaussin has reached an agreement with iconic Italian design house Pininfarina for designing the French company's range of road trucks. The new design is expected to cover the entire range of Gaussin trucks developed thanks to the electric, hydrogen, autonomous ready Gaussin modular skateboard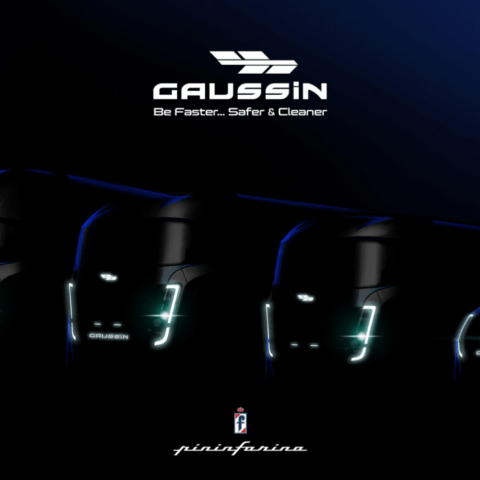 Gaussin has reached an agreement with iconic Italian design house Pininfarina for designing the French company's range of road trucks. Pininfarina will then sign the cab of the intelligent modular skateboard introduced last April by Gaussin, trying to maximize driver comfort and safety.
According to the official statements, the new design is expected to cover the entire range of Gaussin trucks developed thanks to the electric, hydrogen, autonomous ready Gaussin modular skateboard. More into details, 44 tonnes Class 8 tractors, as well as rigid trucks for construction, distribution in city areas, waste management and also the Gaussin H2 Racing Truck. We're talking mainly about hydrogen-fueled solutions, indeed.
Gaussin and Pininfarina: the comments from top managements
«The cab has to be aligned with the new mobility needs. It must be the link between the driver and his mission, between the truck and its environment. It has to be clean, safe, friendly but also intelligent to perform at a high level of efficiency. And it has to have a signature that lasts over time. Pininfarina has not only designed a modern and great looking cab but has created a transgenerational story. At Gaussin, we are of course working for the performance of our customers but also for the planet and the next generations. This is exactly why we have chosen to collaborate with Pininfarina», said Christophe Gaussin, CEO of Gaussin.
«We are happy and proud of this collaboration with Gaussin, a recognized player in clean and innovative mobility. Pininfarina Group is deeply involved to designing customer journeys and unique user experiences merging physical and digital worlds through aesthetics and technology», added Kevin Rice, Chief Creative Officer of Pininfarina.
The partnership with Microvast and the cooperation with NVIDIA
Gaussin has been quite active lately, trying to promote top-notch collaborations such as the one here described with Pininfarina. As we reported in this post, the French manufacturer has recently announced a partnership with Microvast, a primary US a technology innovator that designs, develops and manufactures lithium-ion battery solutions.
Gaussin has also selected the NVIDIA DRIVE AGX Xavier platform to power its centralized intelligent driving system, which is designed to transform the trucking industry and accelerate the transition to zero-emission freight transportation. The system's massive compute capability allows Gaussin to centralize its skateboard architecture, thus facilitating the integration of systems and opens the door to AI-powered solutions, using a single framework and interface.