Autonomous trucking, the ANITA project shows great potential in practical tests conducted in Ulm
MAN Truck & Bus, Deutsche Bahn, Hochschule Fresenius University of Applied Sciences and Götting KG have jointly achieved groundbreaking research results in the use of an autonomous truck in container logistics.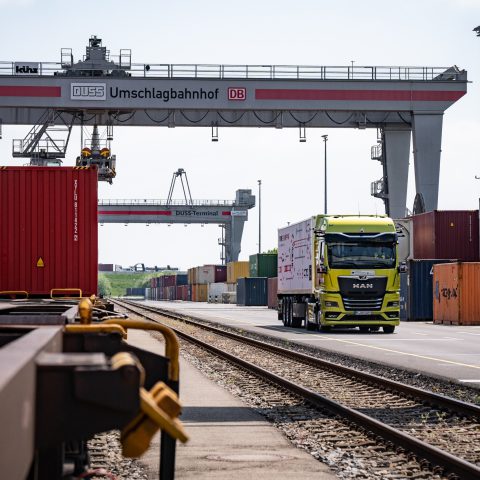 As part of the research project "Autonomous Innovation in Terminal Operations" (ANITA), the project partners successfully demonstrated how self-driving trucks with the appropriate integration into the infrastructure can make combined road and rail freight transport more efficient, more plannable, and at the same time more flexible in the future. In fact, ANITA practical test runs show potential for up to 40 percent efficiency gain and increased process stability.
The project partners have put an autonomously driving truck on wheels that can independently handle container shipments from road to rail with the help of digital mission planning. The research project, funded by the German Federal Ministry of Economics and Climate Protection, ran for a total of three years, around six months of which the experts tested the vehicle in practical use at the DB Intermodal Services Container Depot and DUSS Container Terminal in Ulm.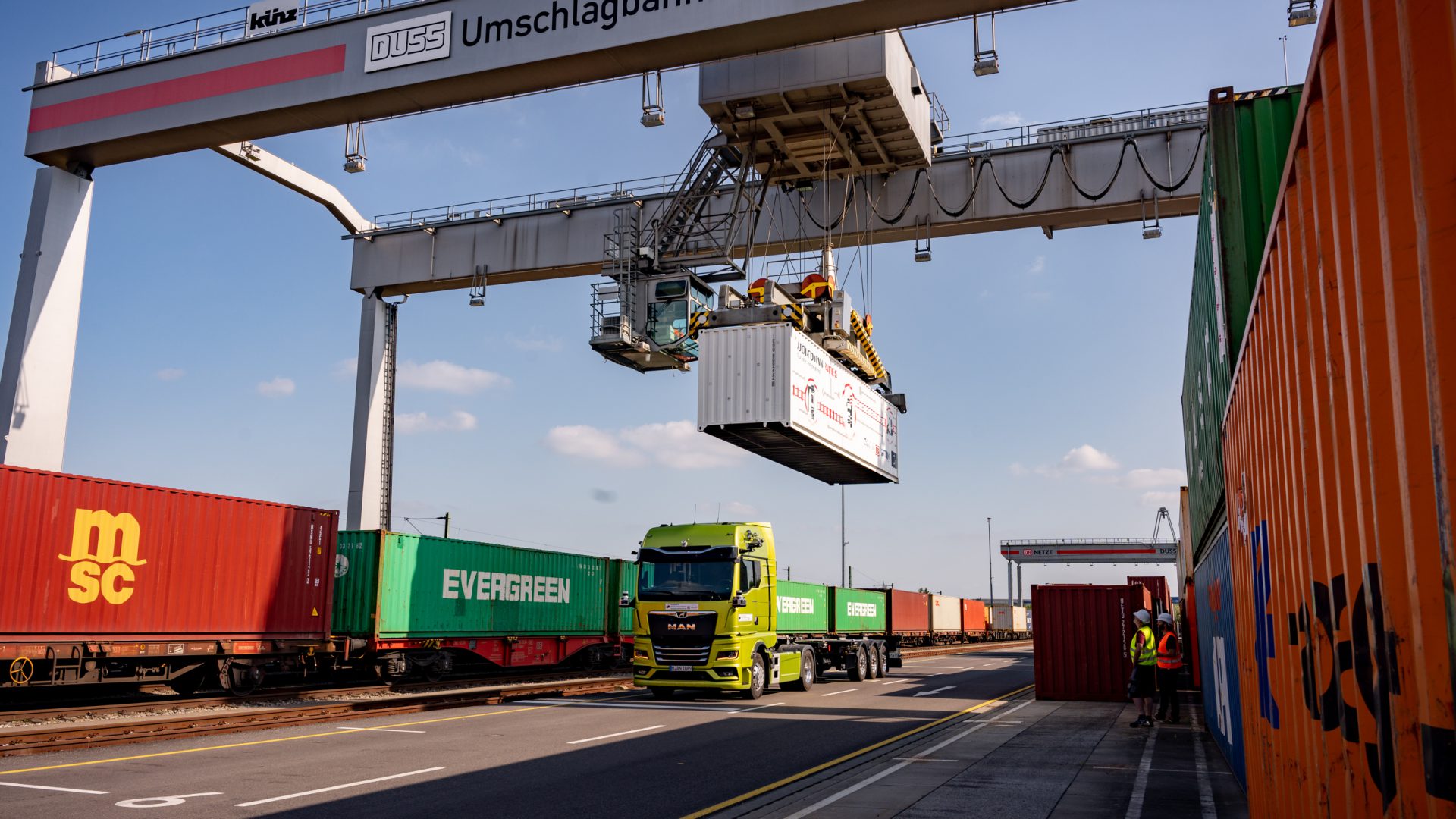 The intensive test drives with safety drivers and development engineers not only provided comprehensive insights for the continuous refinement of the autonomous driving function and its interaction with mission planning, but also for the necessary preparation of the terminals for the integration of the new technology.
The meaning of the ANITA project on autonomous trucking for MAN
"When developing autonomous driving systems, concrete logistics applications and customer benefits are our focus from the very beginning", said Frederik Zohm, Executive Board Member for Research & Development at MAN Truck & Bus. "That is why we at ANITA have not only worked on the development of automated driving in a container terminal, but at the same time, together with our partners, have pushed ahead with the digital integration of the technology into the logistics process. Only in this way will we be able to make meaningful use of the advantages of autonomous trucks in the future: the gain in safety, the greater flexibility – especially in view of the increasing shortage of drivers – the good combinability with other modes of transport and, of course, the optimum energy efficiency in operation, which will become particularly important in connection with electromobility. For MAN, ANITA is an important basis for putting autonomous trucks on the road as series solutions in transport operations between logistics hubs such as in Ulm from 2030 onwards".