Battery Experts Forum 2023 is getting closer. Here's what's going to happen in Darmstadt
The 18th Battery Experts Forum, Europe's largest networking platform for the global battery community, taking place November 7th – 9th, 2023, has released its conference program. Sustainable Truck&Van is media partner of the international event.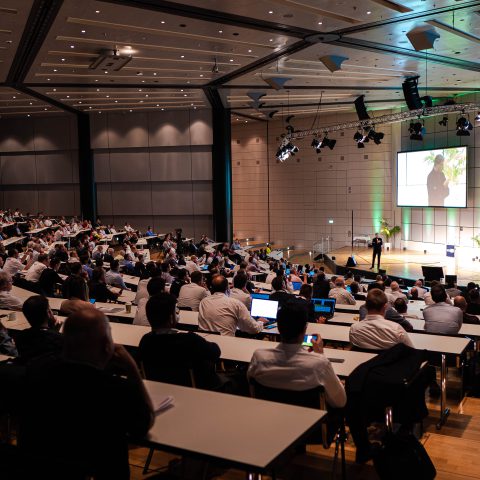 Battery Experts Forum, Europe's largest and most established networking platform for the global battery community, will be held in Darmstadt from Nov. 7 to Nov. 9 (here, all the information about the venue). The international event will reach this year its 18th edition: it's a top-class scientific conference with accompanying trade exhibition along the entire value chain of battery technology.
The event's multifaceted program consists of tutorials, keynotes and technical presentations with a scientific-innovative character and focuses on the main topics of the global market, e-mobility, battery production, cell design, battery safety, battery management systems and testing methods, and circular economy.
Highlights and networking opportunities
Highlights include, for example, the keynote speech by futurologist Matthias Horx, as well as an outlook on sustainability opportunities through electrification in car racing from Aston Martin or the electrification of truck transport, presented by Daimler Truck AG. With DMEGC, BYD, Lishen and Lithium Werks, a whole squad of renowned cell manufacturers will also be presenting new findings in cell design.
The event, held in English, is particularly known for its intensive networking opportunities. Besides, it is rounded off by a networking party on the second evening. The multinational attendance includes mainly buyers, R&D specialists and top managers from a wide range of industries such as medical, garden and power tools, e-mobility and energy storage, who are keen to learn and exchange information on the latest developments in battery technology for their respective products.
Ticketing at Battery Experts Forum 2023
Visitors to the Battery Experts Forum can choose between trade show tickets only (from € 25 including access to the keynotes but without catering and access to the rest of the conference and the networking party) and conference tickets (from € 695 including participation in the entire conference, catering, and access to the trade show and networking party) for single or multiple days. Tickets can be purchased here: by entering TRUCKVAN5 you can get a valuable 5% discount!