Hyzon Motors collaborates with Chevron and Raven SR to produce hydrogen in Northern California
While Chevron plans to market its share of the hydrogen in Bay Area and Northern California fueling stations, Hyzon plans to provide refueling for hydrogen fuel cell trucks at a hydrogen hub in Richmond.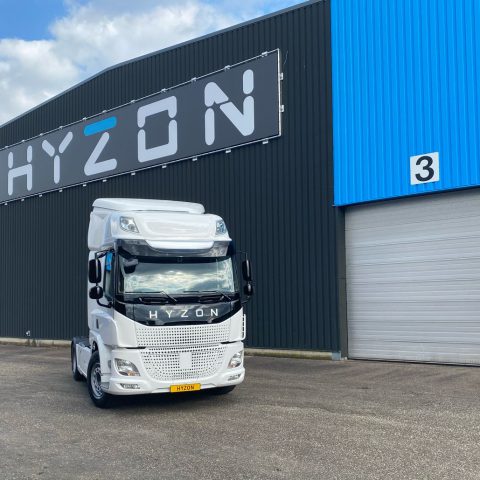 Hyzon Motors, Chevron and Raven SR will cooperate to produce hydrogen from green waste in Richmond, Northern California. The target of the project is to create a production facility that will be owned by a newly formed company, namely Raven SR S1 LLC. Raven SR, specializing in transofrming biomass, mixed municipal solid waste, bio-solids, sewage, medical waste, and natural or biogas into renewable fuels, will be the operator of the facility, which is targeted to come online in the first quarter of 2024. Chevron holds a 50% equity stake in Raven SR 1. Raven SR holds a 30% stake and Hyzon owns the remaining 20%.
Hyzon Motors in a network to produce hydrogen in California
To produce the hydrogen, the project is expected to divert up to 99 wet tons of green and food waste per day from Republic Services' West Contra Costa Sanitary Landfill into its non-combustion Steam/CO2 Reforming process, producing up to 2,400 metric-tons per year of renewable hydrogen. In addition, Raven's technology uses no fresh water, an important element given drought risks in California, and uses less electricity to power its units than competing processes.
While Chevron plans to market its share of the hydrogen in Bay Area and Northern California fueling stations, Hyzon plans to provide refueling for hydrogen fuel cell trucks at a hydrogen hub in Richmond. "The Richmond hub enables a local, renewable hydrogen ecosystem by aligning hydrogen production, refueling infrastructure and vehicle availability geographically and technologically. This alignment is expected to reduce total costs to fleet operators, accelerating the transition to zero-emissions vehicles and global decarbonization," said Parker Meeks, Hyzon president and interim CEO. "Through Hyzon's partnership with Raven, hydrogen supply can be synchronized with the demand for hydrogen fuel cell electric vehicles. Raven's deployment of scalable hydrogen production facilities allows supply and demand to grow together as clean hydrogen for transport continues to gain market and regulatory support."