Mercedes-Benz, the new eEconic for waste collection is being tested in Frankfurt
The fully battery-electric eEconic, whose layout and powertrain concept is not so far from the one of the eActros truck, will celebrate its trade show premiere on 30 May at IFAT exhibition in Munich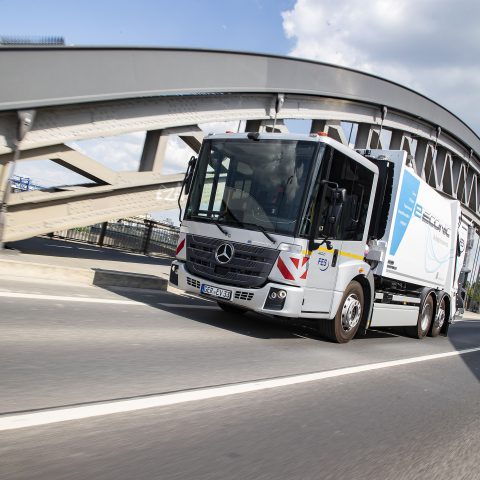 Mercedes-Benz has communicated quite an important milestone in the development process of the eEconic, the second full electric truck to be released and produced following the eActros, which is already on the market. The eEconic is being tested on road in Germany, namely in Frankfurt. As announced during an international event held last year in Germany, 2022 is the year of the eEconic, whose layout and powertrain concept is not so far from the one of the eActros truck.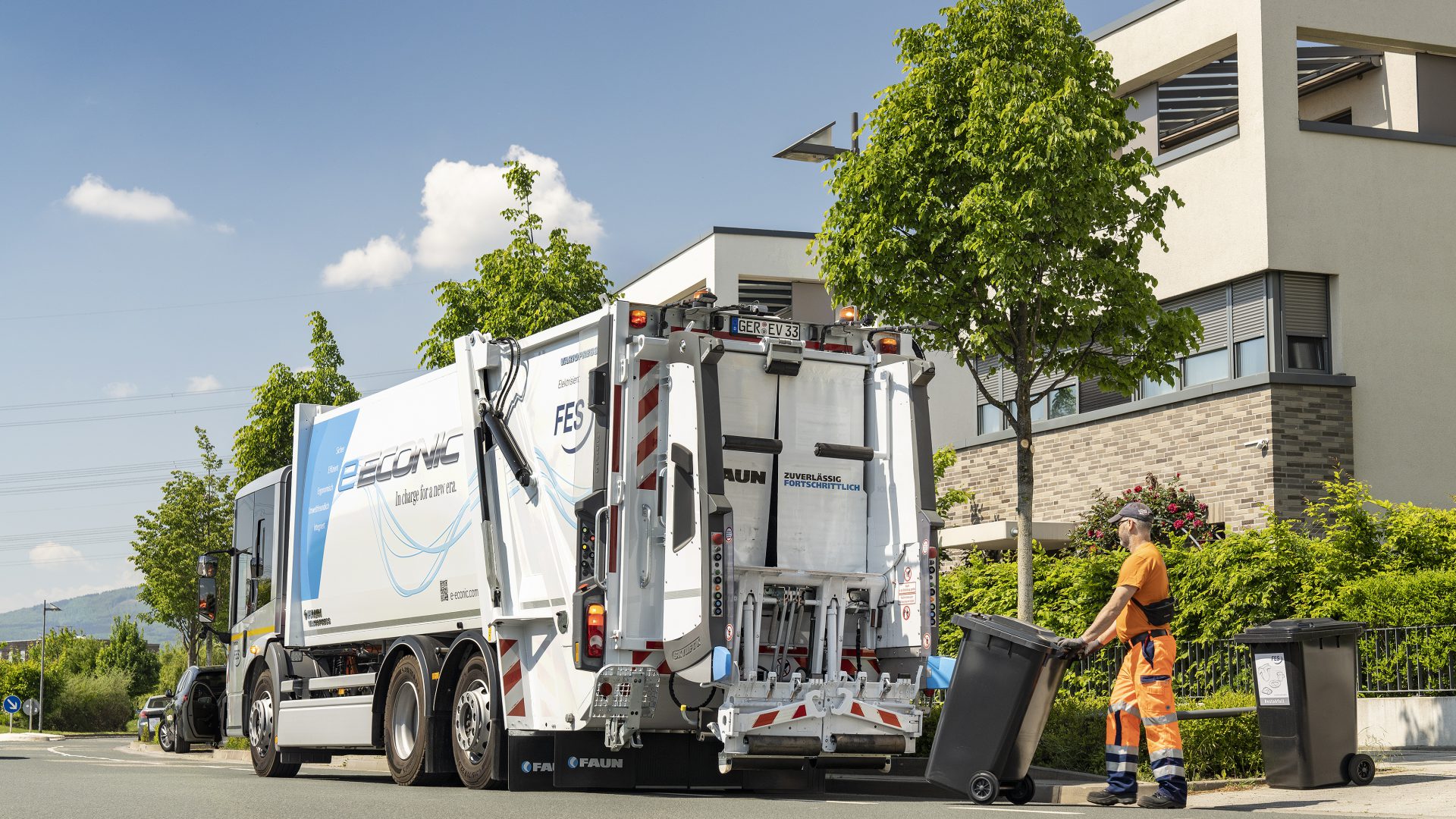 Mercedes-Benz eEconic in Frankfurt
More into details, FES Frankfurter Entsorgungs- und Service GmbH is using the near-series e-truck from Mercedes-Benz Special Trucks for municipal waste collection in Frankfurt am Main. The fully battery-electric eEconic will celebrate its trade show premiere on 30 May at IFAT exhibition in Munich, and Sustainable Truck&Van will be there.
The eEconic has a permissible gross weight of 27 tons. As is the case with the eActros for distribution haulage, the technological heart of the eEconic is the drive unit. An electric axle with two integrated electric motors and a two-speed transmission. The batteries of the eEconic series-production model consist of three battery packs, each with an installed capacity of 112 kWh and a usable capacity of around 97 kWh. Both liquid-cooled motors generate a continuous output of 330 kW as well as a peak output of 400 kW. 
Cab and improved ergonomics
Proven features of the conventional Econic can also be found in the eEconic. For example, the low panoramic windscreen of the "DirectVision cab" with its low seat position provides the driver with direct visual contact with other road users and enables an extremely good overview of the road traffic. Another ergonomic advantage is the even cab floor, which makes it easier to get through the cab; this is particularly advantageous if the driver wants to get out through the folding door on the front passenger side where there is no traffic.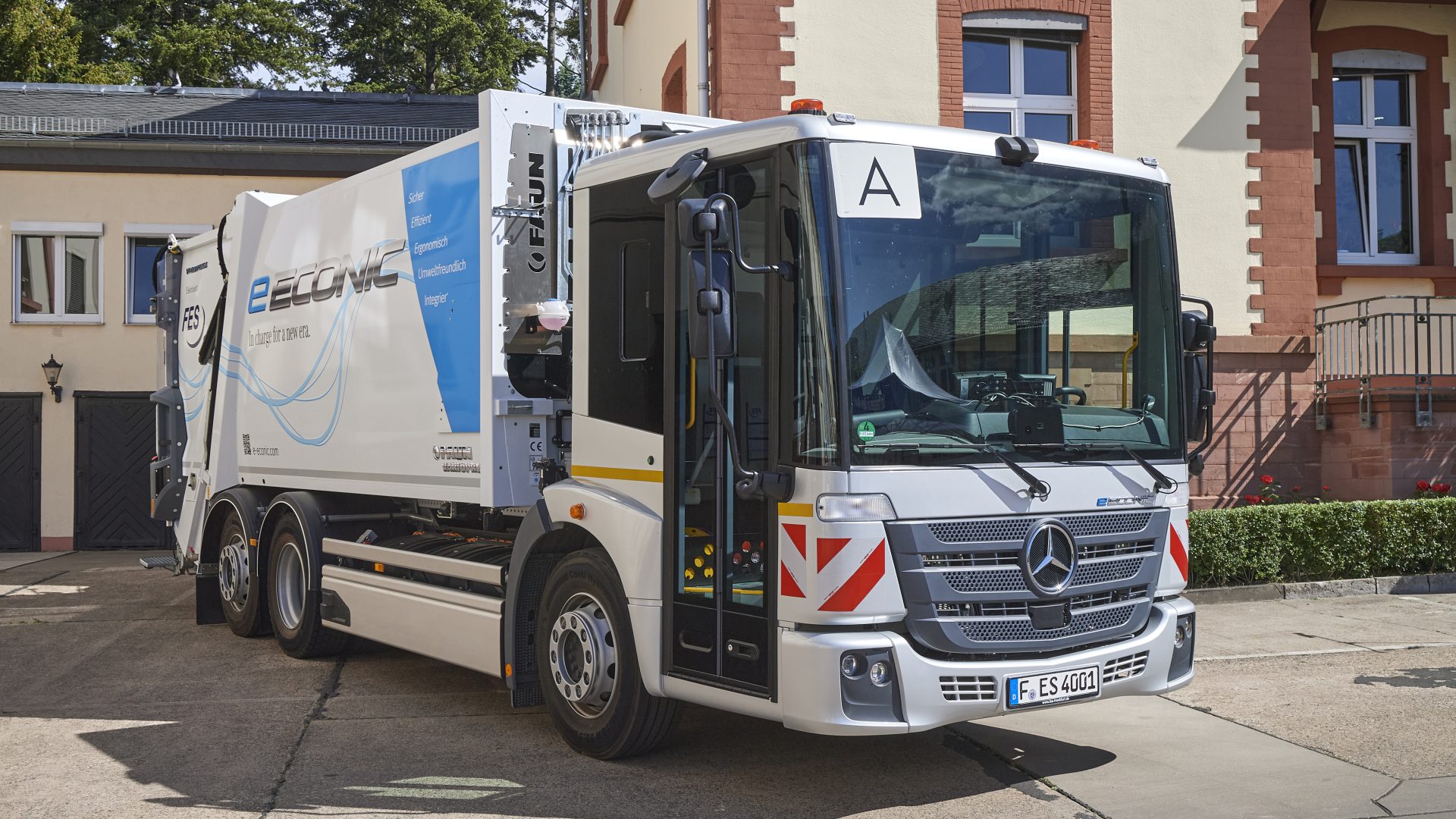 «After having successfully completed the internal test series, we are now initiating the final test phase with practical testing at customer sites before the upcoming start of series production. We are delighted that FES is relying on our eEconic and is testing it intensively in municipal applications», commented Ralf Forcher, Head of Mercedes-Benz Special Trucks.