New president (and new interim CFO) for battery specialist Proterra
Gareth Joyce has been appointed president of US battery technology specialist Proterra. In addition, A.J. Cederoth is the new Interim CFO of the California-based company.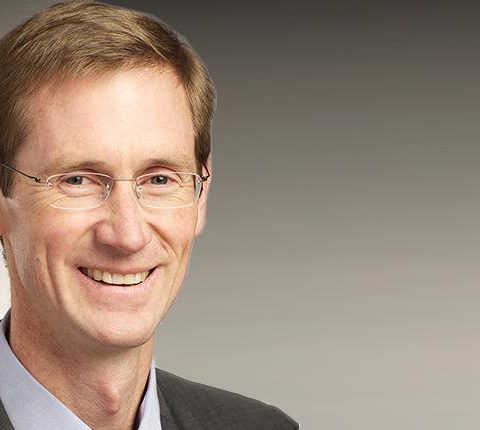 Gareth Joyce has been appointed president of US battery technology specialist Proterra. In addition, A.J. Cederoth is the new Interim CFO of the California-based company. Gareth Joyce, who currently serves as President of Proterra's Powered and Energy business units, has been promoted to President of Proterra, effective from 13th September 2021. In his new role, «Mr. Joyce will work in coordination with Jack Allen, Proterra's Chairman and Chief Executive Officer since March 2020, to execute the Company's growth strategies across its Proterra Powered, Energy, and Transit businesses», the company says in a press note.
I am honored to serve as Proterra's President and play a greater role in our efforts to power the world's best-performing electric commercial vehicles. During the past year, we have demonstrated significant momentum across our business, and I believe that our best-in-class technology and commitment to innovation have us well-positioned to meet the growing EV demands of our customers, now and in the future. I look forward to working closely with Jack and my colleagues on our leadership team to execute on our growth plans and deliver strong results for our stakeholders at a time when clean energy solutions have never been more critical to our future.

Gareth Joyce, President of Proterra
The background of the new president of Proterra
Mr. Joyce joined Proterra from Delta Air Lines where he served as Chief Sustainability Officer and President of Cargo and Airport Customer Services. Prior to joining Delta, he held a variety of senior leadership positions with Mercedes-Benz throughout South Africa, Europe, and North America, having served as Vice President of Customer Service for Mercedes-Benz North America and finally as the President and CEO of Mercedes-Benz Canada.
«We are pleased to have a leader with Gareth's dynamic skillset and proven track record of performance taking on the role of President during this important time for our Company», said Jack Allen, Proterra's Chairman and CEO. «Gareth has already played a significant role driving growth across our company as more commercial vehicle manufacturers and fleet operators choose zero-emission commercial electric vehicles that are powered by Proterra. We believe that expanding his responsibilities in this new role will help the Company capitalize on the significant opportunities ahead to advance our mission and drive sustainable, long-term value for all our stakeholders».
A.J. Cederoth appointed interim CFO
Proterra also announced that Chief Financial Officer Amy Ard will depart the Company following a transition period. After more than four years with Proterra, during which time the Company grew revenue and improved gross margin, raised more than $1 billion in capital, and completed a successful public listing, Ms. Ard has decided to leave. The Company noted that «Ms. Ard's departure is not the result of any disagreement regarding Proterra's financial reporting or accounting». A.J. Cederoth, an experienced public company finance executive with more than 20 years' experience at Navistar International, including serving as Chief Financial Officer from 2009 – 2013, has been appointed Interim CFO.