The key role of digitalization in fleet management. An interview with Philippe Colpron, Head of Aftermarket at ZF
«Digitalization and data intelligence will continue to play a key role in the transportation industry», said Philippe Colpron. The starting point of our conversation was the agreement between ZF and tyre manufacturer Goodyear.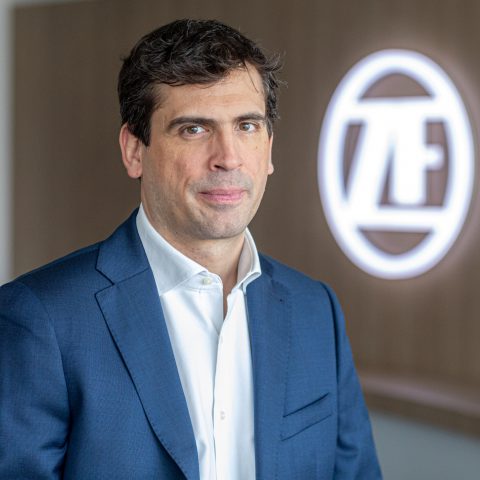 Philippe Colpron (42) has been Head of Aftermarket at ZF since the beginning of this year. He has also been recently appointed Executive Vice President. Within his former and log experience at Wabco, lastly incorporated by ZF, Colpron accelerated the evolution of innovative solutions for connected ecosystems. By leading ZF Aftermarket, he aims at anticipating the evolution and requirements of the so-called New Generation Aftermarket.
The starting point of our conversation was the announced agreement between ZF and tyre manufacturer Goodyear, with the two global companies joining forces for implementing advanced tyre and fleet management solutions.
Combining technologies and portfolios. Philippe Colpron, Head of Aftermarket at ZF
Where does the collaboration with Goodyear come from? And why did ZF pick a tyre manufacturer like Goodyear?
«Goodyear is one of the largest tire companies globally, striving to develop state-of-the-art products and services that set the technology and performance standard for the industry and high performing tires and mobility solutions in the commercial vehicle sector and beyond. 
Given ZF's ambition to drive Next Generation Mobility and solve key industry challenges around safety, efficiency and sustainability for fleets, the collaboration with Goodyear drives a strategic fit to meet the growing demands from trailer builders and fleets helping improve vehicle safety, uptime, operational efficiency and competitiveness while reducing their carbon footprint and compliance with evolving legislation. With this collaboration, ZF is combining its comprehensive Transics FMS portfolio with a selection of Goodyear's mobility solutions and full portfolio of high performing commercial vehicle tires enabling increased mileage, reduced fuel costs and an extended service life».
Could you please describe how the TX-TRAILERPULSE telematics box work? Is it capable to communicate with any type of hardware that collect data from the vehicle?
«The TX-TRAILERPULSE is a trailer-focused IoT connectivity solution that combines real-time track and trace functionality with additional remote trailer health and diagnostics information. The solution is the first of its kind, combining both trailer tracking and advanced remote diagnostics, at a cost that enables fleet-wide deployment across all trailer types. 
The system can be easily installed with its two-point housing layout and single, cabled connectivity to the TEBS system, either as an Original Equipment fitment or as a retrofit option for fleets. Once connected, TX-TRAILERPULSE automatically powers up, connects to the Global Navigation Satellite System (GNSS) & Global System for Mobile Communication (GSM) network through its integrated module and starts broadcasting data via an embedded SIM card.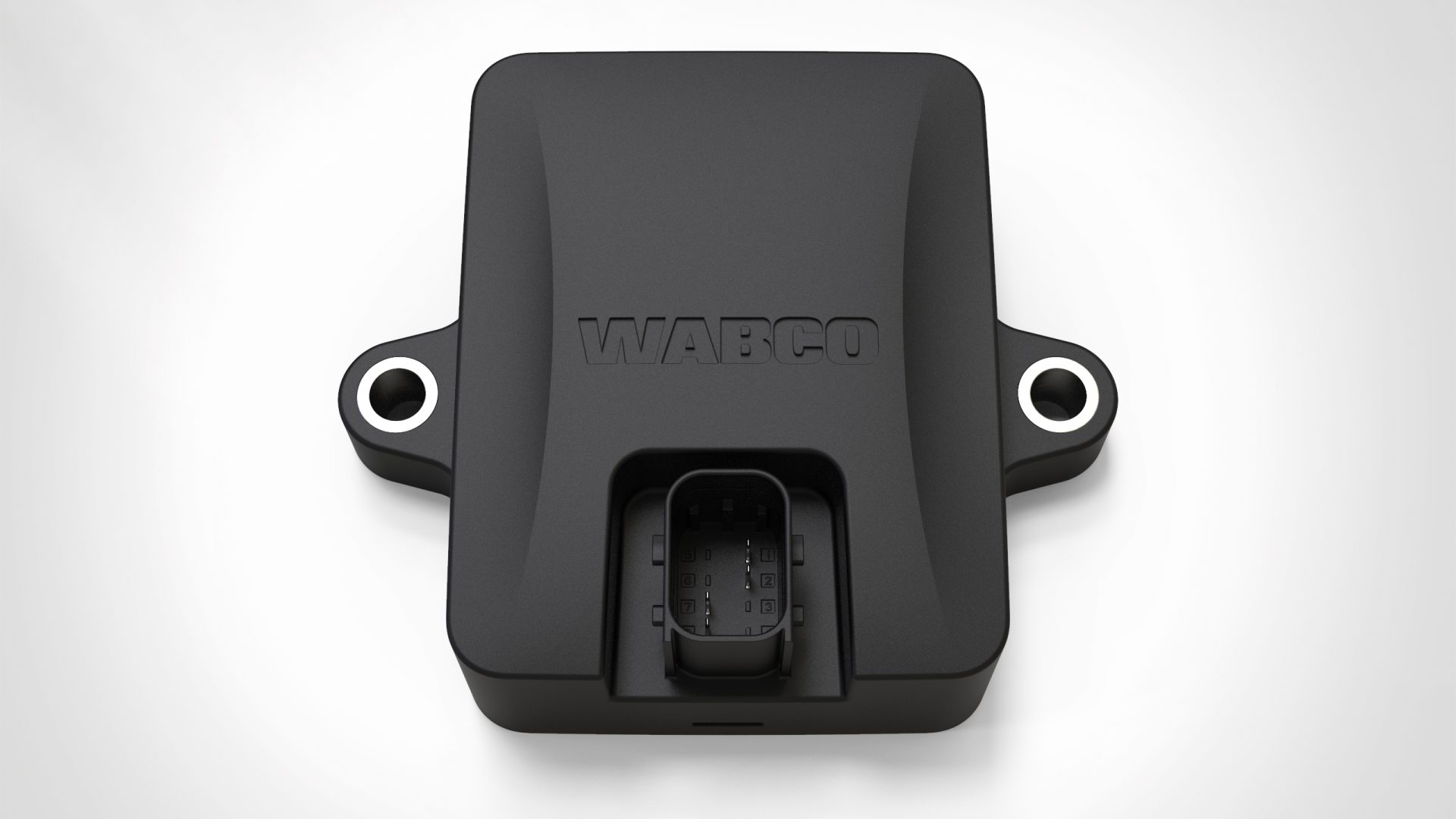 The device is IP69K-rated to ensure it is resistant to dust, water and heat ingress, with an operating range of -40°C up to +85°C, making it particularly well-suited to outside installation on trailers and for daily use in adverse environments. Data generated by TX-TRAILERPULSE can be further integrated with other third-party software systems via Web Services».
A support on data management
As for the data, according to your view, who is supposed to analyze and evaluate these data? It is a skilled fleet manager? Have you considered any support by ZF about data analysis?
«Directly connected to the Trailer Electronic Braking System (TEBS), the TX-TRAILERPULSE captures and processes TEBS and trailer diagnostics data via the web-based TX-TRAILERFIT portal. This enables assessment of the technical health of the trailer and visualizes trailer diagnostics features, including 'fault code-to-plain language' translation, root cause indication and repair information. 
Due to the role-based nature the portal, several users with different 'roles', from the fleet to the workshop, can access the data and portals separately or simultaneously. Of course, ZF leverages its in-house expertise to turn vehicle data into specific meaningful insights for the different personas involved in fleet operations or vehicle maintenance or repair». 
How can your customers access the Fleet Management Solutions? Do they have to buy a hardware/software package, get a subscription or what?
We offer full flexibility to the customer as they can select the partner of their choice and combine a tire, service and solution package in line with their needs.
Through an interoperable and flexible solution, based on a single telematics unit, ZF's Transics branded TX-TRAILERPULSE, fleets can access the services and support of both companies, including Goodyear tire data and full access to ZF's Transics Fleet Management Solutions, TX-TRAILERFIT and TX-CONNECT.
With customers being free to select either company as their supplier, the modular and extendable solution means they need only subscribe to the software solutions they need and can upgrade if additional services are later required.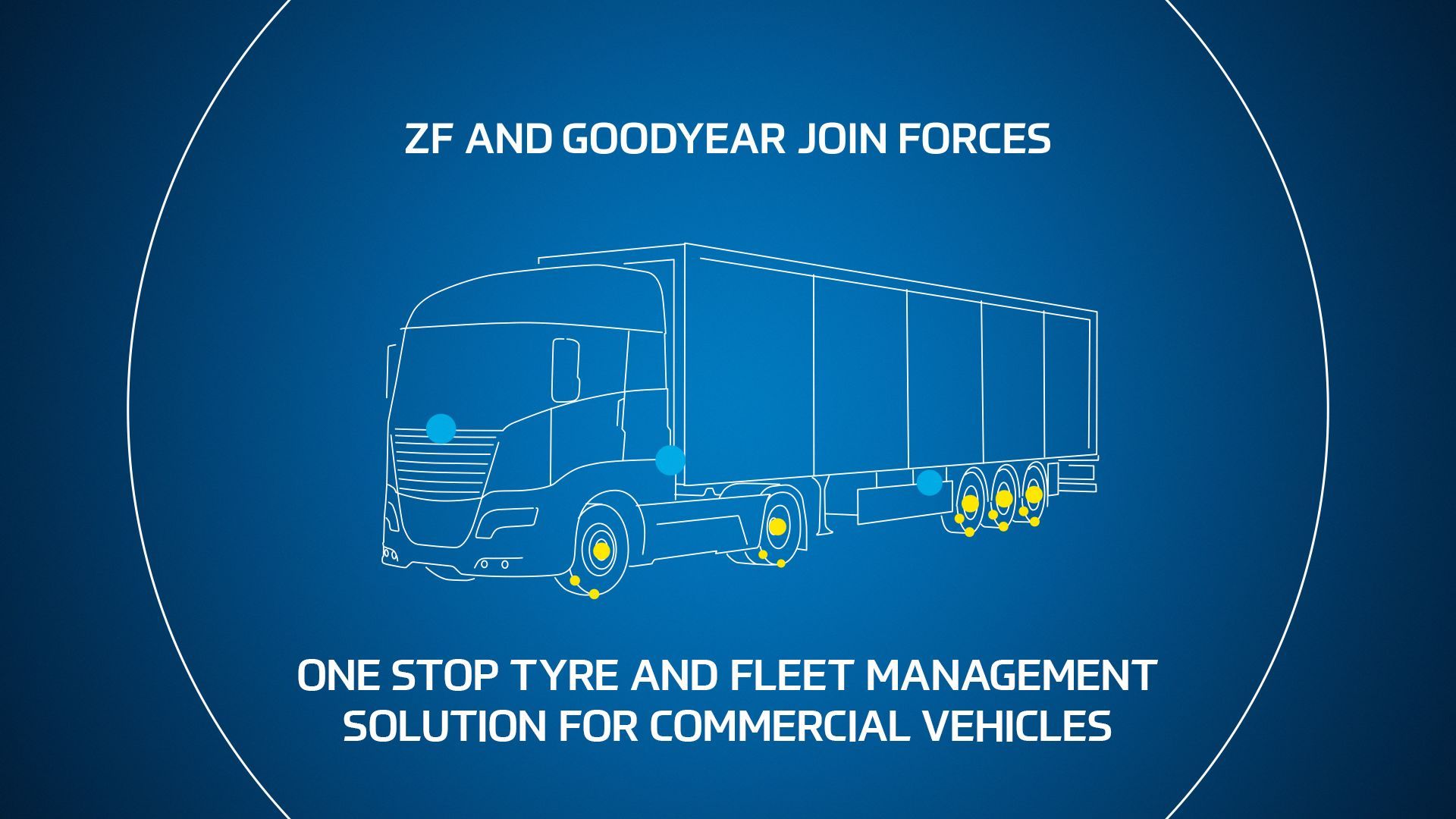 A clear focus on vehicle safety
Talking about safety, what is exactly the connection between real time data and enhanced driver safety? Is it only a matter of getting to know the health of the vehicle?
«Through its clear focus on vehicle safety, the collaboration will enable fleets and trailer builders to comply with the EU General Safety Regulation mandated advanced safety functions which come into effect from July 2022. 
With remote monitoring of trailer health and predictive/proactive management of tires, the collaboration will help increase safety levels of trailers and fleets. Enhanced proactive maintenance capability and visibility of trailer health will contribute towards a significant reduction of more than 200K of road-side incident reductions every year in EU. Also, driver monitoring will allow fleets to enable 'safer driving behavior' helping reduce accidents. 
Remote trailer & tire monitoring will help reduce unplanned downtime, supporting overall safety on the road. Having both trailers and tires operating in optimal condition will further enhance the handling and braking capabilities, contributing to the mobility and overall safety of the overall vehicle and its cargo».
Helps the transport eco-system make smarter decisions
Due also to the latest acquisition, we see that ZF is indeed pushing on digitalization. Talking about trucks, what might be the next step when it comes to digital solutions from the ZF world?
«Digitalization and data intelligence will continue to play a key role in the transportation industry helping drive the roadmap towards smarter vehicles, which in turn helps the transport eco-system make smarter transport decisions, while contributing to safer and greener mobility. 
Data available to fleet managers has historically been fragmented (multiple telematics devices on one vehicle) and difficult to access (different dashboard, not connected/talking to each other). This has led to difficulties in taking advantage of the digital transformation opportunities available to provide better services, such as automating processes, digitizing information flows and now leveraging smarter operations, as well as making it more challenging to obtain visibility of the indicators around environmental impact and regulatory standards».