IAA 2022, Mercedes-Benz Trucks unveils the eActros LongHaul: 500 km range, 600 kWh battery capacity
Three battery packs provide an installed total capacity of over 600 kWh. Two electric motors, as part of a new e-axle, generate a continuous output of 400 kW and a peak output of over 600 kW. In addition to the tractor unit, Mercedes-Benz Trucks will also produce rigid variants of the eActros LongHaul right at market launch.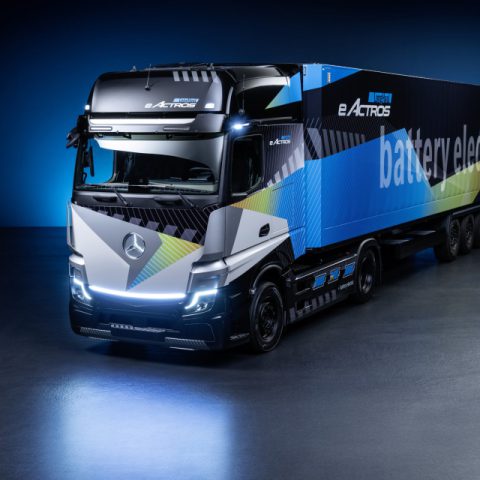 During a media night organized by Mercedes-Benz Trucks ahead of the IAA 2022, the long awaited eActros LongHaul electric truck concept prototype was at least unveiled, thus showing its actual 'face' following manifold annoucements. The very first full electric truck developed by Daimler Truck for long haul transportation is a breakthrough and lays its foundation on the layout of the eActros for regional distribution introduced last year. Series production is set to start not before 2024.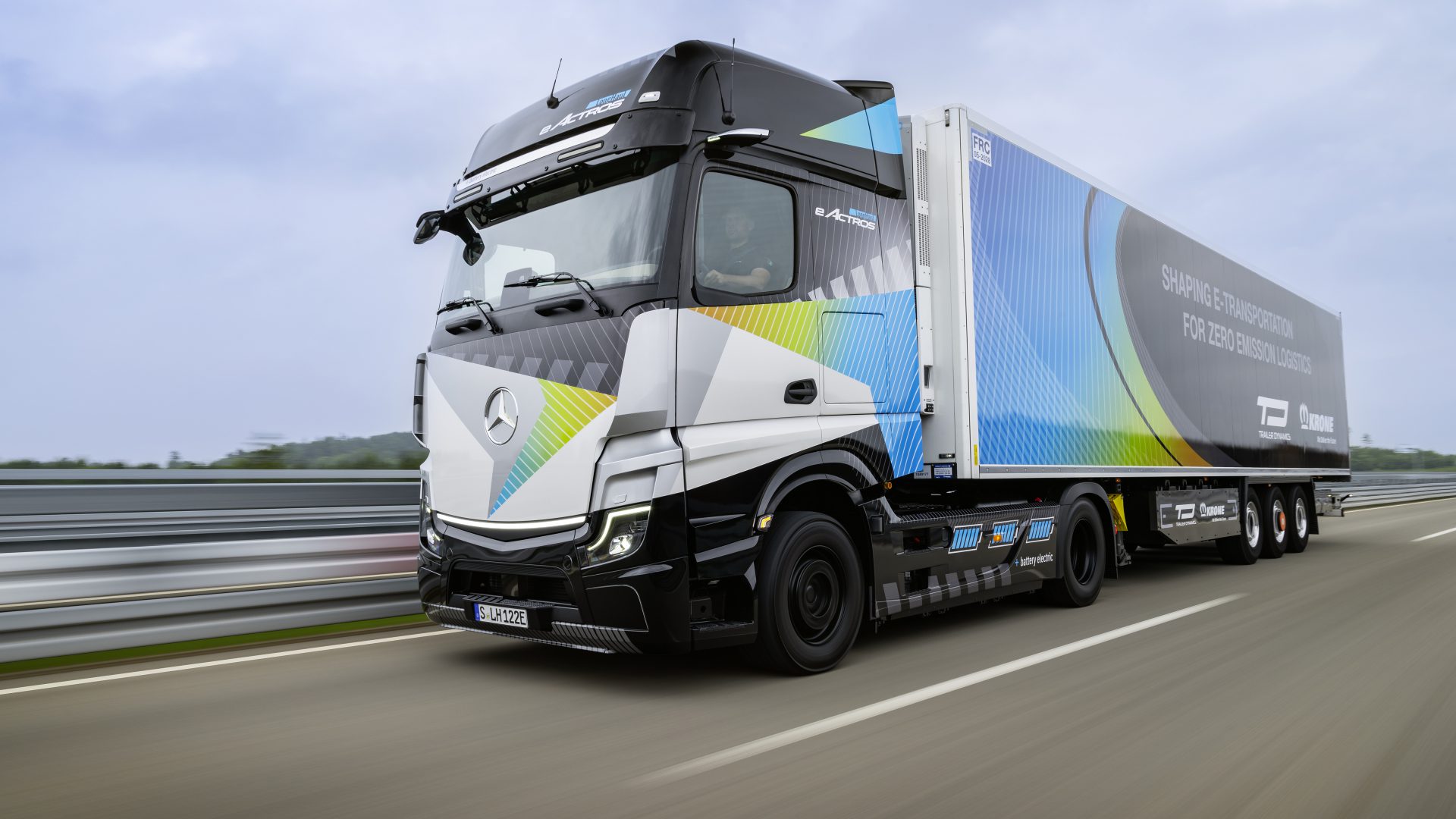 What's new, as for the truck technology, mainly deals with the batteries, made of lithium iron phosphate cell technology (LFP), ensuring long service life and more usable energy, as stated by Mercedes-Benz Trucks. "We are continuously expanding our portfolio of battery-electric trucks. Our focus is on offering clear advantages to our customers. Therefore, our electric trucks are specifically designed for e-mobility, giving them better drivability, energy efficiency and durability", said Karin Rådström, CEO Mercedes-Benz Trucks, during the media event.
Mercedes-Benz Trucks at IAA 2022: the eActros LongHaul truck
With clear contours and an LED light strip in the front area, the vehicle provides a preview of the design language of the series-production vehicle. The first prototypes have already undergone intensive tests and will next be tested on public roads this year. Major potential customers like Amazon and Rhenus will test the truck next year.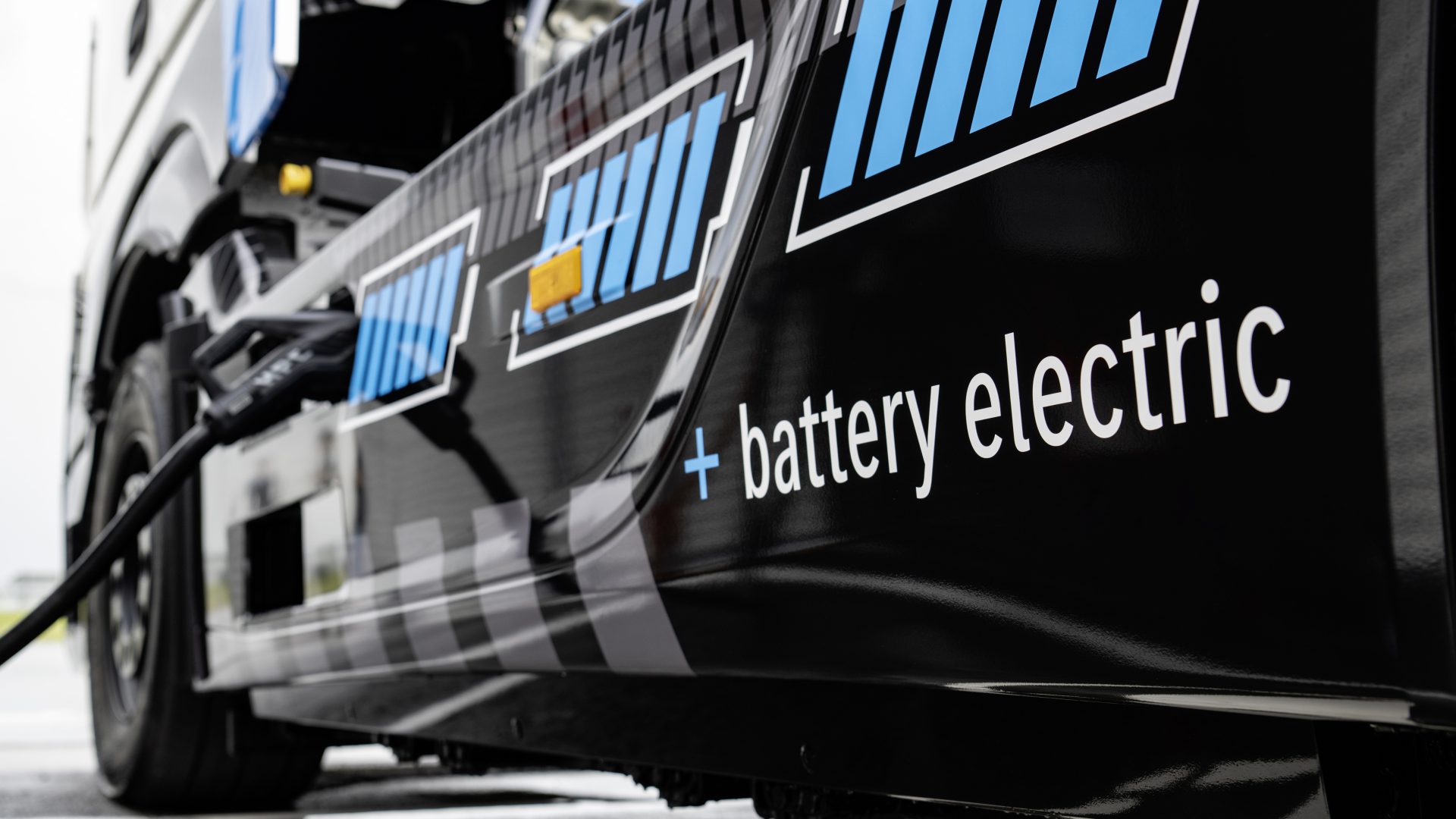 As for the powertrain, three battery packs provide an installed total capacity of over 600 kWh. Two electric motors, as part of a new e-axle, generate a continuous output of 400 kW and a peak output of over 600 kW. In addition to the tractor unit, Mercedes-Benz Trucks will also produce rigid variants of the eActros LongHaul right at market launch. The aforementioned LFP batteries are characterized, above all, by a long service life and more usable energy. The batteries of the production eActros LongHaul can be charged from 20 to 80 percent in well under 30 minutes at a charging station with an output of about one megawatt