Updates on the Nikola business in the U.S. between truck recalls and high-level resignation
The Arizona-based manufacturer voluntarily recalled over 200 trucks, due to a coolant leak inside a battery pack that caused a truck fire in June. In the meantime, Michael Lohscheller decided to step down as President and CEO.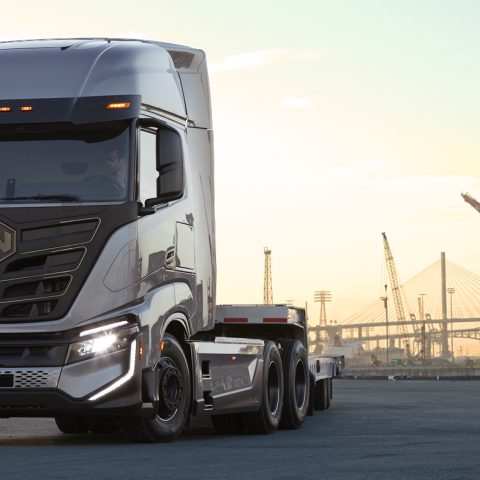 It's not the best time for the Nikola business. Following the end of the joint venture shared with Iveco and the decision to rely only on the North American market, and mainly on the hydrogen business via the newly-conceived brand HYLA, this summer has been quite challenging for the Arizona-based truck manufacturer.
Trouble over the Nikola business: more than 200 BEV trucks recalled
First of all, Nikola announced a voluntary recall of approximately 209 Class 8 Tre battery-electric vehicles (BEVs), due to some battery issues and in particular to a coolant leak inside a single battery pack that caused a truck fire at the company's headquarters in Phoenix, last June. Internal investigations from Nikola's safety and engineering teams indicated a single supplier component within the battery pack as the likely source of the coolant leak. As stated by the company, the issue does not affect the production of the FCEV trucks, which seem to have battery packs with a different design.
There's a new CEO in town
Beforehand, former president and CEO Michael Lohscheller decided to resign "due to a family health matter" and come back to Europe. Stephen Girsky, Chairman of Nikola's Board of Directors, has been named successor, and will remain a member of the Board; Steve Shindler became Chairman of the Board. "The Board respects Michael's decision to be with his family during this time and thanks him for his hard work, dedication, and contributions to Nikola. I am grateful for all that Michael was able to accomplish to move our company forward during his tenure", said Girsky.
"Since Nikola's inception, I have been a champion of its mission. I am energized to take on this role and build upon the work of Michael and the team. I have had the pleasure of getting to know many of Nikola's executives during my time on the Board and look forward to working with them as well as our talented employees as we continue to execute on our strategy and deliver on our milestones to best serve our valued partners, customers, and suppliers."