How to electrify extra-long trucks: Scania for the Swedish Jula Logistics
By carrying a bigger cargo in each transport, and thereby decreasing the number of times it has to drive between the warehouse and loading port each day, Jula Logistics saves 70 percent on energy and emissions per transported unit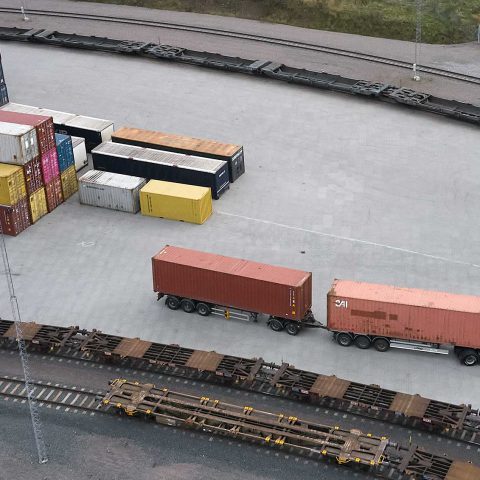 Scania and Jula Logistics, both Swedish companies, have been working to a very interesting project, that is to electrify an extremely heavy and extra-long truck. The latter has a total weight of 64 tonnes, including load and trailer, and is 32 meters long, thus exceeding the maximum allowance for European trucks in terms of both length and load. On the other hand, by carrying a bigger cargo in each transport, and thereby decreasing the number of times it has to drive between the warehouse and loading port each day, Jula Logistics saves 70 percent on energy and emissions per transported unit.
Comments from Scania and Jula Logistics
«We use intermodal transport, where our cargo arrives to the port in Gothenburg by boat, are stowed onto a train that goes to Falköping. From there, the cargo is carried by truck the last bit of the journey to our warehouse in Skara. To make this chain of transport even more sustainable by using a truck powered by electricity from the solar panels that we will build on the roof of our warehouse is just fantastic», said Lennart Karlsson, CEO of Jula Logistics.
The solution that Scania has assisted Jula Logistics with enables the extra long and heavy vehicle to take the round-trip from where the train stops in Falköping to the warehouse in Skara a couple of times, a distance that measures 60 kilometres. The truck is supposed to be put into operation by the first half of 2022. «The new, extremely long and heavy electrified truck is a great example of how a close dialogue with customers makes it possible for us to build a one-of-a-kind vehicle that meets that particular customer's demands at a very early stage, also for a model that is not in series production», commented Fredrik Allard, Head of E-mobility at Scania, more and more committed on the way to electrification (as proven by the Sustainable Truck of the Year 2022 award in the Distribution category just won by the manufacturer).