What a hype for Solutrans 2023, already sold out and highly participated. Our interview with Managing Director Guillaume Schaeffer
Solutrans 2023 has been sold out since June, with high expectations in view of November. Also, nearly all the European truck manufacturers will be showcasing their products and solutions, except for Volvo Trucks. As for the light commercial vehicles, all the Stellantis brands will be back in Lyon, after skipping the last edition.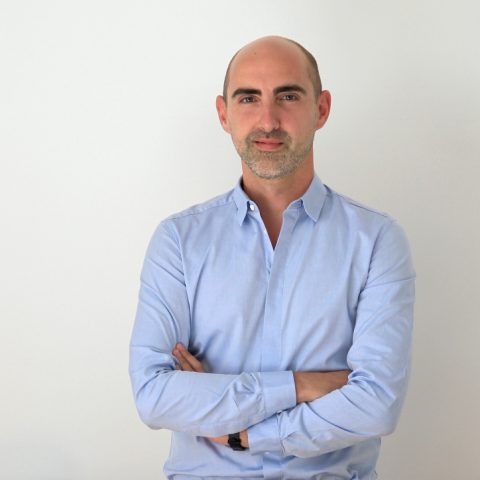 Solutrans 2023 will be held in Lyon from 21 to 25 November. Solutrans' new Managing Director, Guillaume Schaeffer, whom we met in Milan during the tour he made to introduce this year's edition, seems to be quite happy about how the event has been welcomed so far by the exhibitors. In fact, Solutrans 2023 has been sold out since June, with high expectations in view of November. Also, nearly all the European truck manufacturers will be showcasing their products and solutions, except for Volvo Trucks. As for the light commercial vehicles, all the Stellantis brands will be back in Lyon, after skipping the last edition.
Solutrans 2023, a debut for Guillaume Schaeffer
Mr Schaeffer, this is your first edition as exhibition director. What are your expectations about Solutrans 2023? How's the exhibition preparation going?
"The exhibition has been sold out since June. We have a waiting list, and we'll try to find space for more companies by reorganizing the overall exhibition areas. This means we're very happy about how the exhibition was welcomed by the manufacturers and companies working in transport and logistics. This year, we should reach 95,000 square meters exhibition space, increasing the visits of professionals. Let me say we come from the 2021 edition, in which 1,000 companies exhibited and we received over 55,000 professional visitors, with Italy as the first country, excluding France.
We were in the middle of the pandemic, without Far Eastern brands among others, and we managed to have an international event as well. This year the exhibition will be more international and even bigger".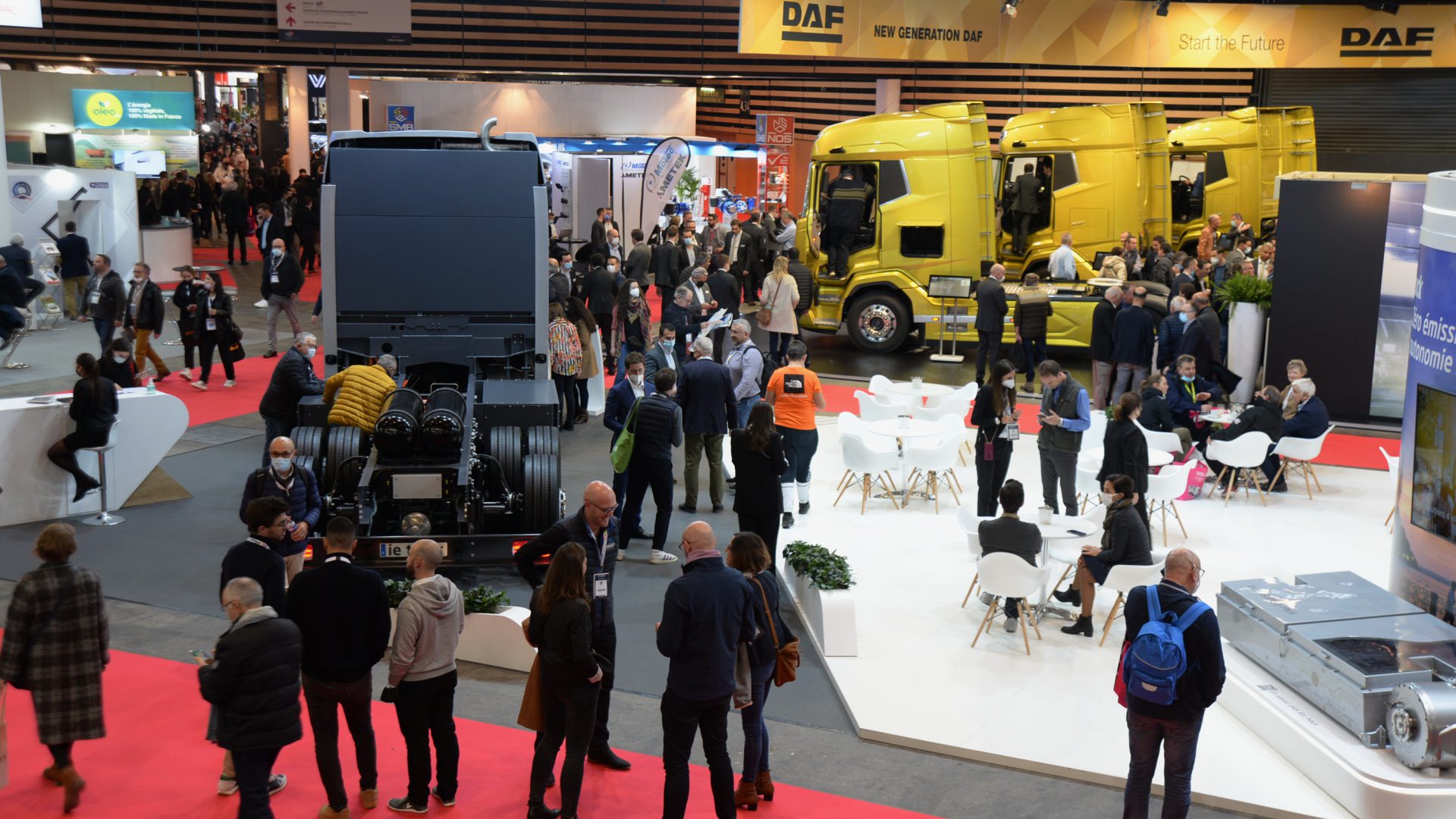 Compared to 2021, it seems that more OEMs are going to exhibit. What's the reason, in your opinion? Is Solutrans perceived as the primary international exhibition in 2023?
"We'll have almost all the light and heavy vehicle manufacturers. Speaking of heavy trucks, Volvo decided not to come as their internal strategy, and we respect their decision. All the other manufacturers will be there, some of them launching new vehicles and products. Lyon will host the full ecosystem of the commercial transport, including cold chain, tyre manufacturers, energy suppliers and all the major organizations".
The Stellantis brands are back in town
What about light commercial vehicles?
"The big news is Stellantis coming with all their brands. Two years ago, they were not present. We consider Solutrans as the real European event focusing on commercial transportation and we see Solutrans will be the place where the companies and organizations can speak about energy transition in freight transportation. Some more brands, like Ford Pro, Fiat Professional, Renault will be there, too. Especially this year, we'll be really focusing on commercial transport".
One of the main topics of this year's exhibition is of course energy transition in the commercial vehicle sector. It's not easy to tackle this topic in a thorough and attractive way. How will Solutrans face such issue this year?
"It's really the subject of the industry. Our mission is to support the players, making exhibitors able to face the subject. We have a huge conference programme. Just to make an example, we'll speak about how the transition will be managed during the Olympic Games in Paris, 2024.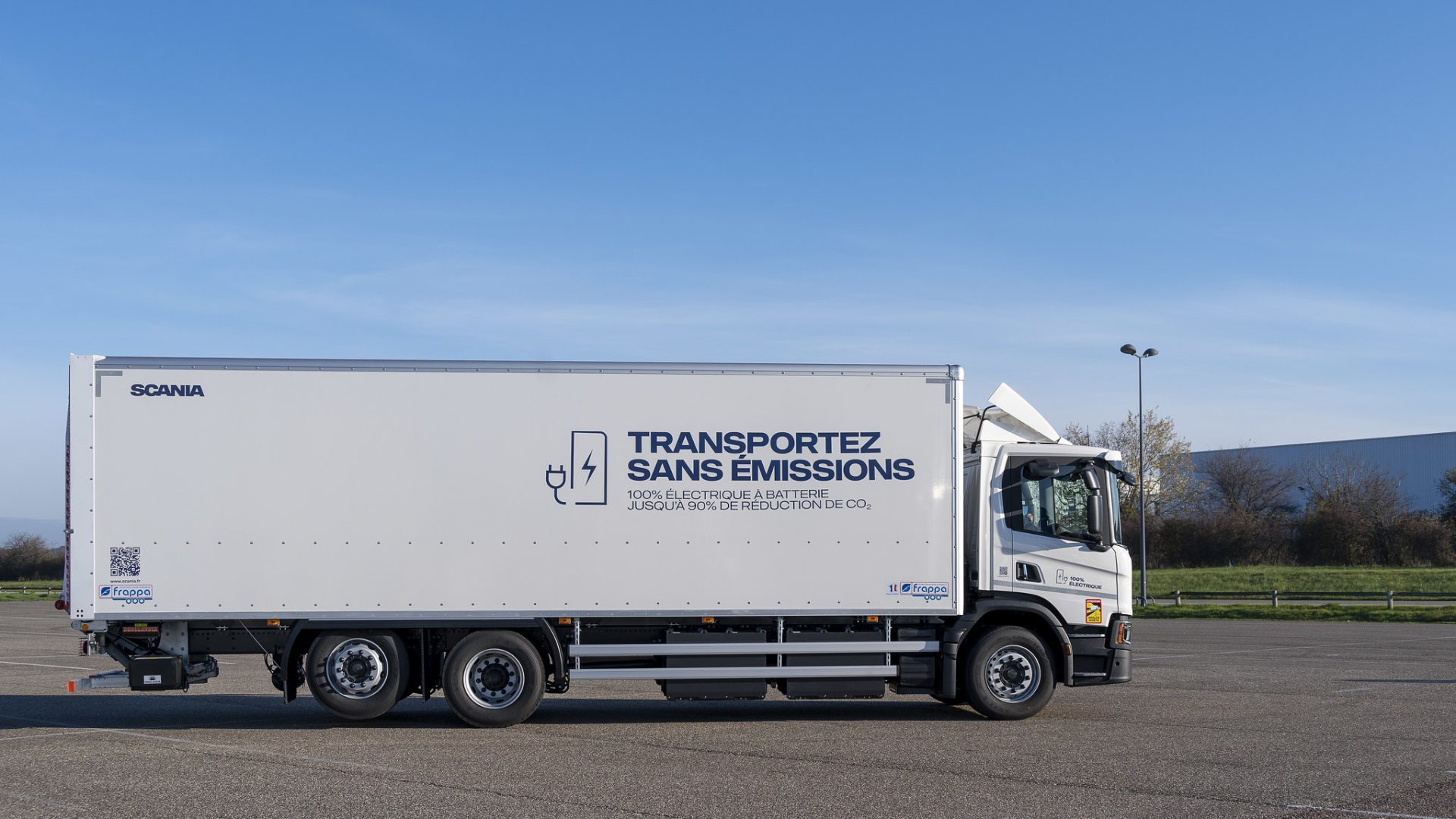 Solutrans 2023 will host three main conference centers with more than 50 specialists. Some focuses are on the Low Emission Zones, the impact of logistics into the Olympic Games, car parks and retrofitting, how to finance zero emission trucks, for instance. The last day of the event is dedicated to employment, in collaboration with the national employment organization.
Finally, the one we called 'One workshop, One energy' formula is very important to give exhibitors the opportunity to face the topics in an efficient way. It's a formula with 4 workshops per day, a 35-minute themed pitch and 80 people per session allowed, targeted to vehicle manufacturers or any other company involved in research into fuels".
How's urban mobility changing
Urban mobility, the future of European cities, zero-emission vans and cargo bikes. Is the focus on these aspects coming from the market and from the exhibitors? Are exhibitions dealing with commercial vehicles gradually shifting their focus towards integrated mobility?
"Low emission zones will be more and more widespread in Europe. We're speaking about small electric vehicles and cargo bikes, for instance, which are becoming crucial for urban transportation all over the continent. We have also the retrofitting solutions presented at the show.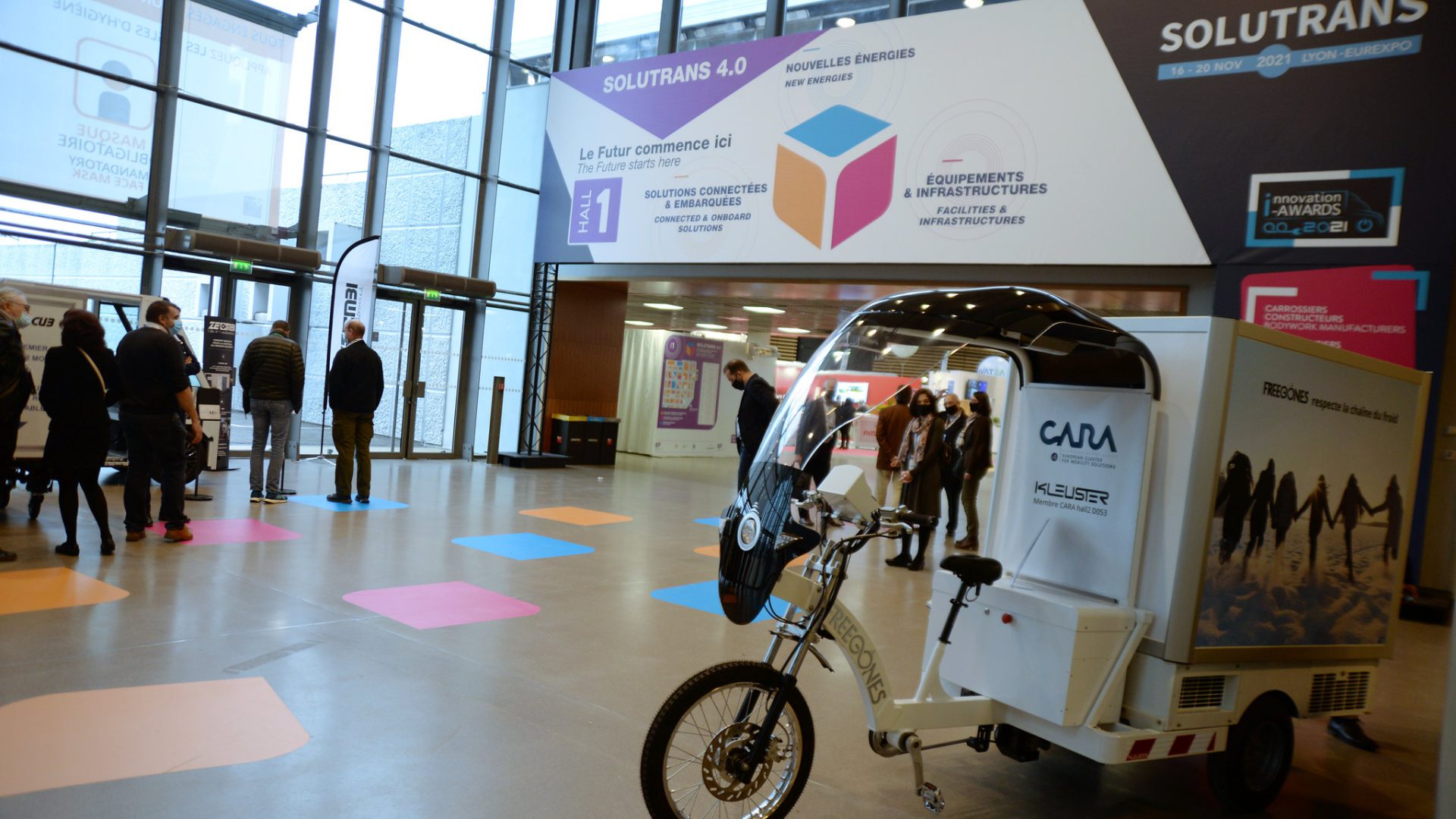 Some manufacturers have indeed extended their range, from big trucks to very small vehicles. These vehicles all have to be integrated, up to cargo bikes. As for the latter, we will have a dedicated test area in Hall 1. Cargo bikes are increasingly widespread in Paris, for instance, but we can see them in other French cities, as well as other European capitals. We see huge parking lots being built outside the city centers with the possibility to integrate the transport by truck and transport of goods by cargo bike to the city center".
One of the highlighted categories in this year's edition deals with tyre industry and tyre manufacturers. How about that?
"The tyre business is one of the pillars of Solutrans. Indeed,we conceived a whole exhibition area, as well as some dedicated conferences. When you look at how you make energy saving, tyres play quite an important role. Also, most tyre manufacturers don not produce only tyres anymore, but rather have a full ecosystem made of digital solutions, fleet management solutions and so on. Furthermore, they are much focused on sustainability at various stages".
You've already mentioned the test drive area. How is it conceived, this year? Will it be possible for visitors to test vehicles also outside the exhibition area?
"Let me start from the last question. We'll be preparing two test tracks outside the exhibition grounds, as well as new spaces to host both exhibitors and visitors. We've thought of a sort of eco-friendly village named 'Road testing village' that is made with former containers and wood structures, so re-usable materials in order to promote a more sustainable way. From here, test drives will be organized and planned".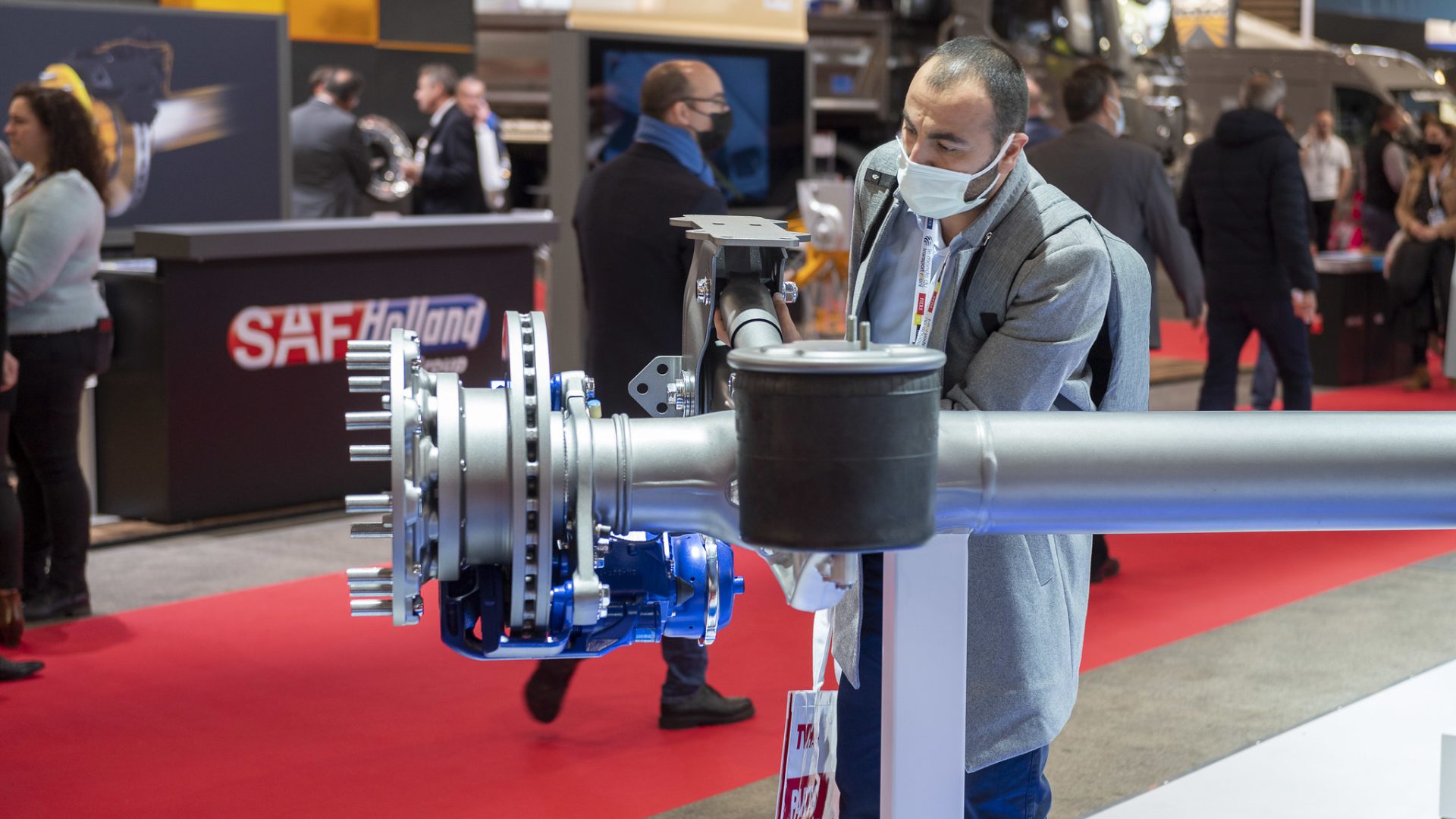 The heritage of the pandemic
Mr Schaefer, one last question. As we all know, trade fairs have been hugely affected by the pandemic, which seems to be over now. Is there some kind of legacy the Covid-19 left in this sector? Has something changed when it comes to plan and organize an international exhibition like Solutrans?
"The exhibitions are the place where people can meet all the actors of a sector in the same venue. It's become even more important now to keep contact with the communities between an edition and the next one. That's why we are thinking of organizing even more events and meetings in the meantime. Already in 2021, when the pandemic was still spreading, we provided the Solutrans digital. Now, we see such tools as a good way also for the visitors who are coming to see all that they could not visit during the show itself. That's why we aim to make these digital tools more powerful in the future. Let me tell you that some of the exhibitors have been asking for this.
Anyway, I'm pretty sure about one thing now. The great importance of meeting in person is proven by the fact that even in June Solutrans 2023 is already fully booked. And we're very happy about it!".