[VIDEO] Volta Trucks' roadshow in Italy. An interview with Carla Detrieux
We had the opportunity to interview Carla Detrieux, Director of Business Development at Volta Trucks. We made her some questions about the Volta Zero, the 16-ton full electric truck introduced so far and about vision and timing of future actions that will be taken by the Swedish company.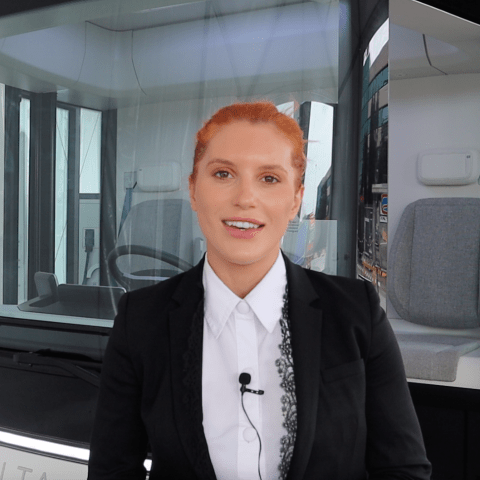 The Italian stage of Volta Trucks' roadshow in Europe was hosted by DB Schenker facilities in Peschiera Borromeo, nearby Milan. There, we had the opportunity to interview Carla Detrieux, Director of Business Development at Volta Trucks. We made her some questions about the Volta Zero, the 16-ton full electric truck introduced so far and about vision and timing of future actions that will be taken by the Swedish company.
Which are the main targets of this roadshow Volta Trucks is organizing all over Europe?
We want to promote Volta Trucks vision and products. It's also about validating assumptions around the products in different markets and different use cases. So, we've been to France, Spain, we're now in Milan, we're going to Munich, Frankfurt, the UK and we're going to spend two months this summer in the US, before coming back for another European roadshow more focused on the Eastern markets.
Are customers ready to consider buying a full-electric truck? And which countries seem to be more interested so far?
I think all the actors in the ecosystem are pushing this transition. Different stakeholders really want this to happens, from cargo owners, the freight forwarders, the fleet operators as well as the consumers want to see a change, as quick as possible. So, I would say yes, the market is ready and we want to bring a commercially viable solution with our disruptive products for operators and consumers.
In Europe, the US and nearly everywhere across the globe I think there's a very strong commitment. I'd say the most dynamic market for all electric OEMs is Paris, with the very aggressive diesel ban in 2024. All the big cities are definitely looking at what's going to happen.
What are the main features of electric motors and battery packs? Where will these key components be developed and manufactured?
Thanks to the fact that we started from scratch, we have selected the best hardware and software ready to be implemented. We've decided to go through contractors and very strong partners. For example, we picked Meritor as the electrical axle provider and Proterra for the batteries.
The e-axle allowed us to remove around 95 percent of mechanical and spare parts, giving us also a lot of space in the chassis. We've very excited to see trucks rolling out on the road and measure performances.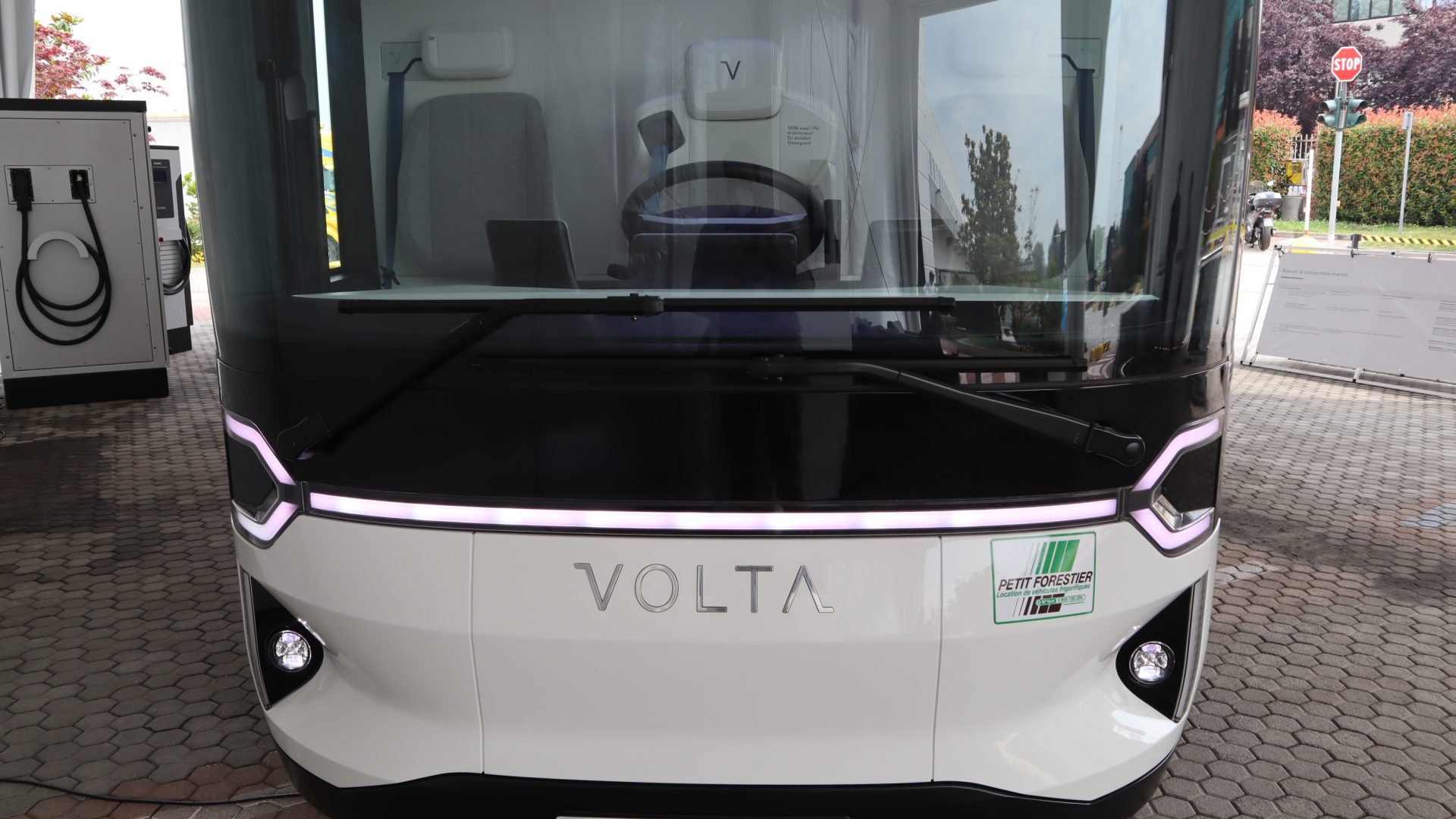 Volta Trucks' idea of sustainability goes even beyond powertrain design. What can we say about the overall layout of your trucks and the materials used?
By starting from scratch, we were able to remove a lot of weight we did not need, so it really makes a difference. We're always looking for the best materials and components. In general, we see a very strong momentum for EVs. As for some of the components, they're made of very flexible and sustainable resins, for example.
The truck is completely disruptive, as we removed all the unnecessary components in terms of weight. Also talking about the design of the cab, we selected the best components. So, we have three main pillars in our company culture, that are of course electrification, so electric driveline; the second one is really focusing on the driver and the people, as we are experiencing an important shortage of drivers around Europe. We want to be able to give our customer a competitive advantage when it comes to recruiting, as we need for example more female drivers in the industry.
The last pillar is really safety, for the drivers but also for road users. Let's think about a study they did in the city of London recently, according to which trucks represent 4 percent of fleets in operation but they're responsible for 78 percent of fatal accident with cyclists and 26 percent with pedestrian. This is unacceptable and we think that all OEMs must make a change and we hope we're pioneering these efforts.
Looking at the future, is the last mile your business area? Or are you planning to extend the trucks' possibilities?
The overall business model is very focused on urban distribution and deliveries. We see different use cases because we will provide the Volta Zero in an ambient version, but also in a refrigerated version, so there are lots of vertical markets we can address.
Now, this is the first model, we're very ambitious when it comes to development, so we have the first 16 tons and, to illustrate the agility of Volta between the first design and this demonstrator, it's a development of 18 months, which is very fast in industry, and from this design base we'll develop the 18 or 19 tons, depending on the markets, and then a 7.5 tons and 12 tons. In the perspective of 2024-2025 we'll have four fully developed products in the range to address different vertical markets.
With the current 16 ton vehicle, we see a wide range of possible operations. We want to allow customers to remove smaller vehicles off the road and optimize space and flows and operation models. The ultimate goal is to remove congestion from the cities.
We've heard about the 'TaaS' concept. Could you explain it a bit more?
Electric vehicles do cause anxiety in the market because of past experiences. What we want to do is actually to tackle this anxiety with Truck as a Service. From a very flexible fuel like diesel, which allows any type of usage, anytime you want, to an electric vehicle that does require adaptation and understanding the technologies.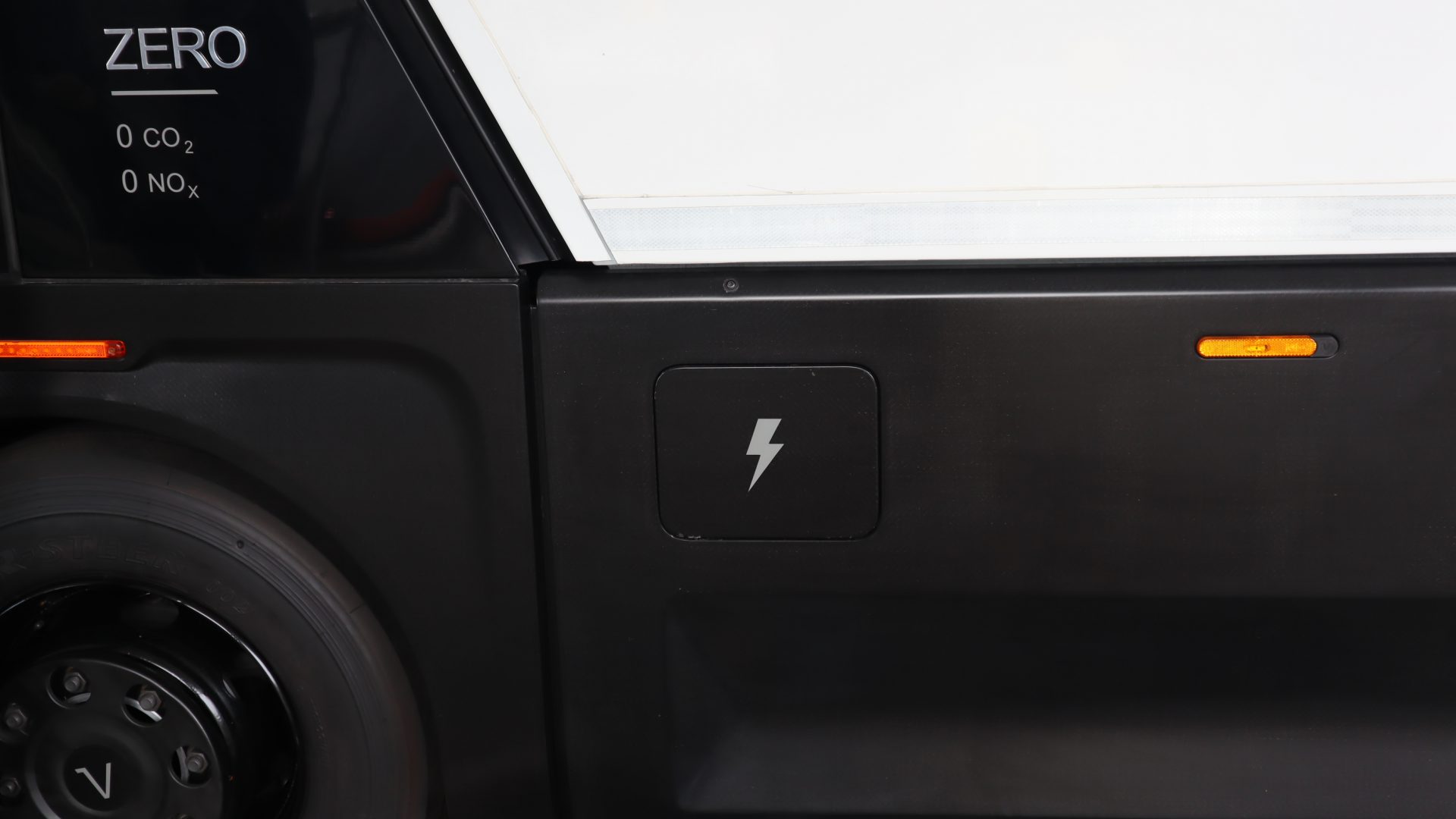 What we want to do is facilitate this transition for customers, that is to say the vehicle and all that gravitates around it. This is addressing assets such as the charging infrastructure, on site generation, but also services such as maintenance, servicing, tyres that are the core. And, beyond that, telematics, insurance, financing and everything the customer needs to facilitate this transition. The goal is to have one unique dashboard and invoice, stretching the lifecycle of the vehicle as much as we can. It means a very different business model compared to the current situation with ICE. We want to be sustainable all across the supply chain.
Have you got any plans about hydrogen?
We wanted to come to market as soon as possible, so we picked the technology that is the most developed for the range that we require, so electric powertrain. It's not easy to imagine the future.
Time-to-market. When will the first vehicles be produced and sold?
The current Volta Zero is a demonstrator model. Last December we started what we called the beta fleet, that is to say around 20 vehicles we allocated to very strong partners in London and Paris for very strong periods of testing. The pilot test will be in August 2022 and then the goal is to have vehicles across Europe, along with as much feedback as possible, and then at the same time we start the production line, so we release at least 5,000 trucks by 2022: these vehicles have been already pre-ordered.