Volvo electric trucks, largest commercial order announced
Volvo Trucks received an order for 100 Volvo FM Electric trucks from DFDS, Northern Europe's largest shipping and logistics company.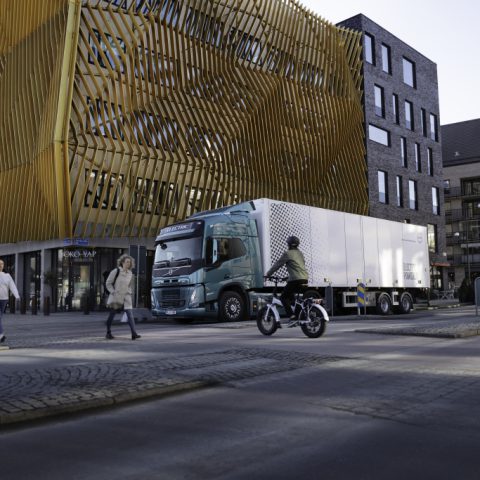 It's quite a hectic time for Volvo Trucks, in particular for its electric truck range. Among the news released by the Swedish Group in the last days is the largest order as for the European market, a significant order coming from Italy and the announcement of a digital event about Volvo electric truck range on October 12 (we'll follow it and give almost real-time updates). So, after the announcement of important orders regarding the North American market, Volvo Trucks received an order for 100 Volvo FM Electric trucks from DFDS, Northern Europe's largest shipping and logistics company.
100 Volvo Electric trucks soon headed to Northern Europe
First deliveries of the Volvo FM Electric to DFDS will start in the fourth quarter of 2022 and continue throughout 2023. The trucks will be used for both short and long transport in the DFDS logistics system in Europe. The very first e-truck was delivered to DFDS back in August (see picture below). The FM Electric can carry a weight of 44 tons (gross combination weight) and has a range of up to 300 km. With a top-up charging session during lunch the distance can be extended. The vehicles can be charged both via overnight depot charging (each truck comes with an AC charger) and via high power charging on route (DC charging).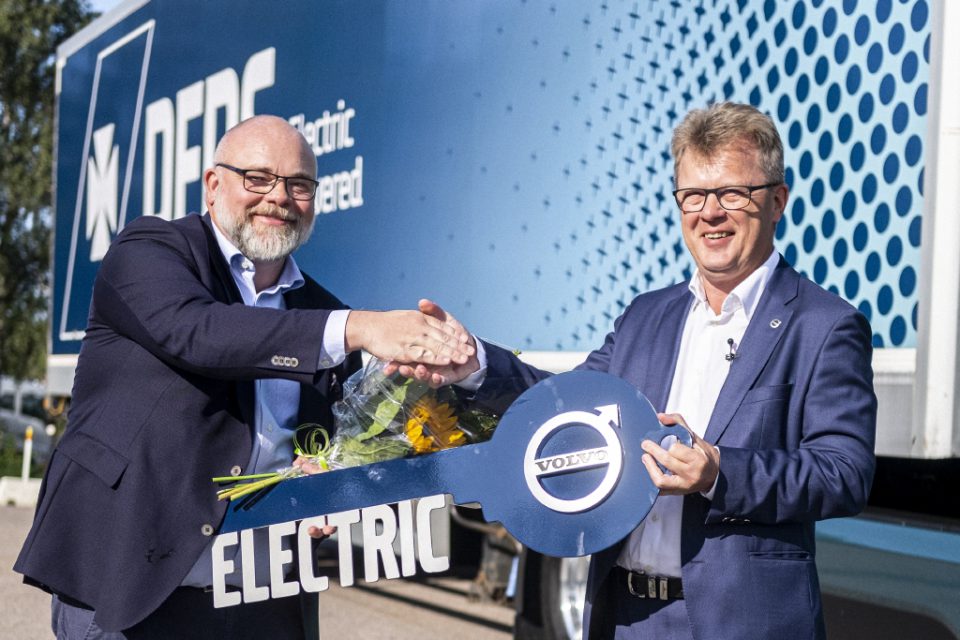 "This is a major milestone in our commitment to fossil-free transportation and I am very proud of the partnership we have with DFDS. Together we are showing the world that electrified heavy truck transport is a viable solution already today. I believe this will encourage many more customers to confidently take the first step in their own electrification journey", stated Roger Alm, President of Volvo Trucks.
"We're determined to play our part in reducing CO2 emissions and creating a sustainable supply chain. We know how important electrification is in the journey to reach our targets, and I hope we can inspire others as we move forward in this vital transition", added Niklas Andersson, Executive Vice President and Head of Logistics Division at DFDS.
Nord Engineering (Italy) and their first electric truck for waste management
In addition to such a relevant order, an Italian waste management company, Nord Engineering, chose a Volvo FE 6×2 Electric truck as its very first electric vehicle within the fleet. With its 560 hp and 27 ton overall weight, the e-truck manufactured by Volvo is equipped with four battery packs with 66 kWh battery capacity. Volvo e-truck will integrate the existing fleet made of conventional ICE trucks.