Electric stepvans, Xos to launch next generation platform
"The structural changes we made to the chassis system of the 2023 Xos Stepvan reduce the curb weight of the vehicle, enabling greater payloads and a more efficient vehicle," explains Scott Zion, Head of Engineering.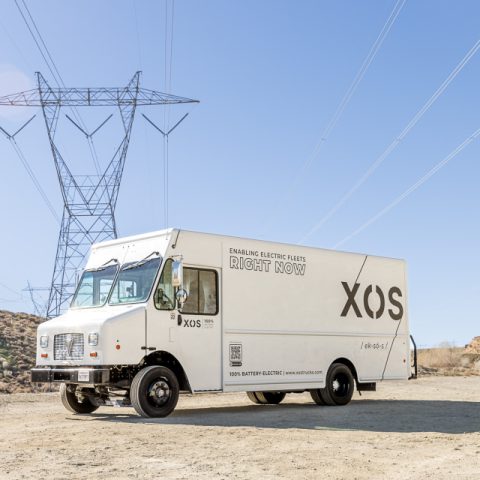 California-based manufacturer Xos is about to launch brand-new platform for electric stepvans. The next-generation Stepvan introduces several engineering changes that will significantly reduce direct material costs and strengthen the Company's gross margins, while offering enhanced technology capabilities and savings for customers. Below, the official video showing the main features of the new platform.
Built on the medium- and heavy-duty X-Platform chassis that is on the road today operating in fleets in parcel delivery, uniform rental, and cash-in-transit industries, the 2023 Xos Stepvan features an enhanced telematics module and over-the-air software capabilities. Updates received via over-the-air offer additional features and improvements that will enhance the vehicle's performance, while the telematics module enables advanced remote diagnostics for subscription customers of Xosphere®, the Company's proprietary fleet management platform.
New ideas for all electric stepvans
"The Xos Stepvan is a category-defining electric commercial truck that has proven its effectiveness, durability, and reliability with top fleets across North America for the last five years. Early last year, we undertook a company-wide effort to enhance the design and engineering of our stepvan vehicle, with the goal to improve performance while driving down material costs, strengthening our supply chain, and identifying opportunities for efficiencies in our manufacturing process," explained Dakota Semler, Chief Executive Officer at Xos. "Thanks to significant changes to the design, sourcing, and production processes, the 2023 Stepvan offers a significant reduction in unit production costs for Xos, while simultaneously enhancing the level of quality that our customers have come to know and value."
"The structural changes we made to the chassis system of the 2023 Xos Stepvan reduce the curb weight of the vehicle, enabling greater payloads and a more efficient vehicle," added Scott Zion, Head of Engineering. "More compact packaging of the high voltage power electronics allows for body upfitters and fleets of varying vocations to utilize this chassis in new applications. The changes we have made to the design, engineering, materials sourcing, and production of our Stepvan are part of an ongoing process of continuous improvement as we look to provide an ever more efficient and high quality vehicle for our customers."