FUSO eCanter trucks on display in the UAE within Expo 2020 Dubai
FUSO eCanter truck is on display for the very first time in Dubai, UAE, at the Water, Energy, Technology, and Environment Exhibition (WETEX) within Expo 2020 Dubai that started at the beginning of October and will last until the end of March 2022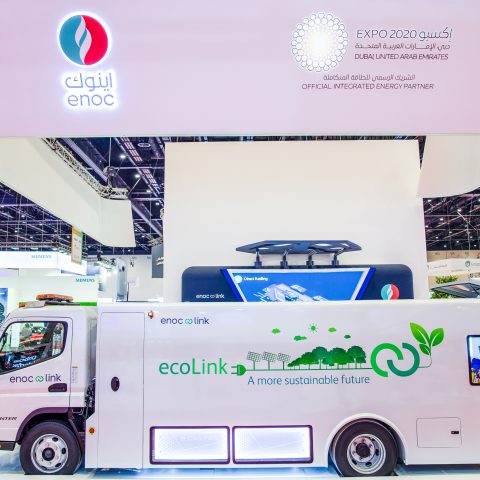 FUSO eCanter truck is on display for the very first time in Dubai, UAE, at the Water, Energy, Technology, and Environment Exhibition (WETEX) within Expo 2020 Dubai that started at the beginning of October and will last until the end of March 2022. The major global exhibition was postponed last year after the pandemic outburst.
FUSO eCanter trucks in Dubai
WETEX and the Dubai Solar Show are organized by the Dubai Electricity and Water Authority (DEWA) in support of the Emirate's vision to build a sustainable future through innovation. Each year, the event provides global businesses the opportunity to feature the latest insights and breakthroughs in the fields of energy, natural resources, and sustainability. As early as 2010, the UAE launched a national agenda known as Vision 2021, under which the government has pushed for the creation of a green economy. Since the Vision's inception, the UAE has invested continuously into environmentally conscious urban planning, transport, and technology. DEWA has installed more than 300 EV charging stations across the emirate of Dubai, while innovative programs such as hassle-free QR code-enabled charging have been motivating drivers to consider electric solutions. 
The role of ENOC Link
The initiative is featured by ENOC Link, which provides digitally managed and monitorable deliveries of diesel, bio-diesel, and petrol for business in the UAE to aid in operational optimizations. The service is overseen by the ENOC Group (Emirates National Oil Company), a wholly owned concern of the Government of Dubai.
The UAE is a key focus market for the FUSO brand, and is serviced by a full range of products varying from light to heavy-duty trucks, as well as bus models such as the light-duty Rosa and the BA. As for the full-electric version of the truck, currently more than 250 units have been sold all over the world, with a huge order of 20 e-trucks recently signed by Australia Post in the efforts of making their fleet greener.