Nikola announces new COO and expands dealer and service network in Canada
With valuable experience in VectoIQ and General Motors, Mary Chan will serve as Chief Operating Officer (COO), effective October 9, 2023.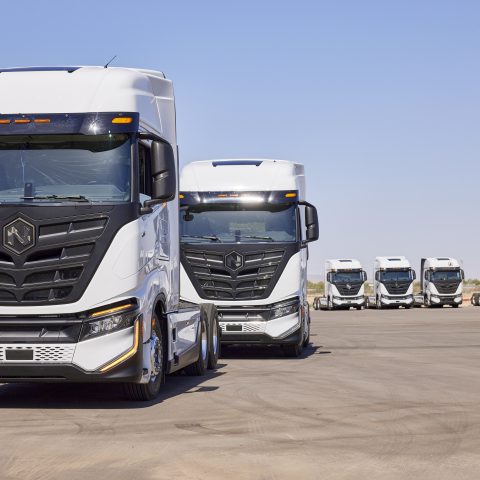 Zero emission truck manufacturer Nikola announced the appointment of Mary Chan as Chief Operating Officer (COO), effective October 9, 2023. Her appointment "aligns with the vision of President and CEO Steve Girsky to streamline decision-making processes and bolster Nikola's reputation for excellence in engineering and manufacturing", according to the company's statement.
Mary Chan is the new Nikola's COO
Chan was a Managing Partner at VectoIQ, where she assisted with the public launch of Nikola Corporation. She served as President of the Global Connected Consumer group at General Motors (GM) and built the next generation of connected infotainment products and OnStar broadband data services. She led the industry's first launch of 4G LTE connectivity across GM's global brands in the U.S., China, Europe, and Mexico.
"My career has been dedicated to pioneering smart transportation and wireless communications across automotive, telecommunications, and high-tech industries," said Mary Chan. "Joining Nikola represents the culmination of this journey, and I'm excited to be part of the team that will drive trucking to a zero-emissions future, encompassing trucking products, customer solutions, and the corresponding energy infrastructure."
Nikola to expand its dealer network into Canada
Moreover, the Pheonix-based manufacturer managed to expand its dealer network into Canada for its Class 8 truck sales and service coverage with the addition of ITD Industries Inc., an industry leading commercial trailer manufacturer and technology business headquartered in Toronto, ON. Canada is indeed a premium market with its supportive population, industry and government as it relates to addressing the impacts of climate change and its ambitious plans to transition towards hydrogen and cleaner fuels.
ITD's Toronto-based premier Nikola showroom and service operations will be integrated into its manufacturing facility and features 55-foot ceilings and more than 78,000 square feet.
According to ITD's COO, Philip Turi, "Canadian fleet operators are in critical need of strategic partners to help accelerate their shift to a more sustainable future. We are extremely excited to be leveraging our brand, reputation and new partnership with Nikola to be that accelerant here in Canada."