Scania Italy accelerates the transition to electric mobility and joins Motus-E
Scania has just launched its first range of plug-in hybrid and electric vehicles. The company is aware of the importance of acting at an ecosystem level, involving all players in the transport sector, both goods and people, and has decided to join Motus-E, an association that brings together and represents the electric mobility industry in Italy.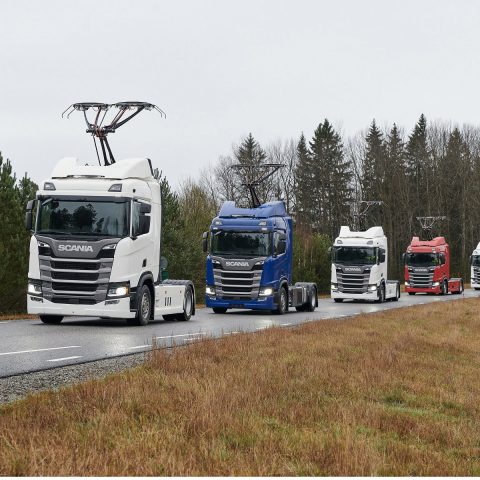 In order to accelerate the transition towards electric mobility, a sustainable transport system and the large-scale diffusion of zero emission vehicles, Scania decided to join Motus-E, the association representing the main stakeholders of electric mobility in Italy.
Scania Italy within the Motus-E environment
«Scania has set ambitious targets for reducing carbon emissions, as certified by the Science Based Targets Initiative. These include the intention to reduce by 20% the CO2 emissions generated by its industrial vehicles, buses and engines in operation», highlighted Paolo Carri, Business Support & Development Director of Italscania. «Achieving these goals will require a great deal of technological innovation, new forms of propulsion, a further increase in the efficiency of vehicles and, in general, of the transport system. At the same time, however, it will be crucial that all the players operating in the ecosystem work together to enable this transition. Our entry into Motus-E stems precisely from our desire to accelerate the development of electric mobility in Italy through constant dialogue with all the players in the supply chain, representing the specific needs of heavy goods and passenger transport».
Scania mid-term vision on e-trucks
«Our entry into Motus-E is driven by the awareness that only by working closely with all those involved in the transport ecosystem will we succeed in accelerating the transition to sustainable mobility», highlighted Enrique Enrich, President and CEO of Italscania. «According to Scania's vision, by 2030 electric vehicles will make up a significant portion of the company's total sales volume in Europe. We therefore need to create the necessary conditions in Italy too for the development of zero-emission mobility».
«The growth of electric vehicles is impressive despite the lockdown, but we must continue to push as hard as possible on all fronts to spread electric mobility. With the entry of Scania, a key player in this ongoing revolution, which shares our values and objectives, has been added to our membership», highlighted Dino Marcozzi, Secretary General of MOTUS-E.
Motus-E's members: automotive, energy, components and service providers
MOTUS-E gathers some of the main Italian companies aiming to accelerate the transition towards zero emission transportation. Automotive members of the group are Nissan, Stellantis, Volkswagen, CNH Industrial, Hyundai, Mercedes-Benz, Renault, Scania, Tesla and Volvo. From the energy sector EnelX, Neogy, Acea Innovation, A2A, Aspo, BeCharge, Edison. From the infrastructure and components sector ABB, Fimer, Bitron, Gewiss, Scame, STLife Augmented. From the service providers sector Allianz, Cobat, NTT Data, PWC, ALD Automotive, Atval, CESI, Erion Energy, Europ Assistance, RFI.